Find below the customer service details of Migros. Besides contact details, the page also offers a brief overview of the Swiss retail chain.
Head Office
Limmatstrasse 152 Zurich,
8031 Switzerland
Customer Service
Phone: 0800 84 0848 (domestic)
Phone: +41 800 84 0848 (from abroad)
______
About Migros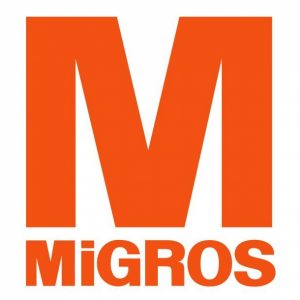 It was almost a century ago, when Gottlieb Duttweiler, a Zurich businessman, founded Migros. A company which was going to have an impactful reach across the Swiss business landscapes and society. Today Migros is the largest retail company and supermarket chain in Switzerland. That's not all, it is also the largest employer in the country. Migros is structured as a cooperative federation and has more than 2 million members on board. The company also established Migros Turk, which is Turkey's largest retailer. Migros Turk, however, became independent in 1975. The founder, Duttweiler, was known as a passionate person who strived to provide equal opportunities to all Swiss citizens. His idea was simple. He wanted to sell his goods at a cheaper price and deliver the same to people. Migros vans started rolling out in 1924, and were primarily loaded with rice, coffee, sugar, soap and noodles. The vans would go around the villages in Zurich to deliver the necessities to remote locations. Duttweiler in the due process realised that he could cut the costs further by cutting down the middlemen expenses. The price of Migros items dropped by 40% as compared to the competition and this irked the producers, who were losing their business. Duttweiler decided to get into the manufacturing business, and today we witness Migros, an enormous company, that aced the manufacturing and has a product list of 20,000 items coming directly from its plants.
The first Migros storefront was inaugurated in Zurich in 1926, and this was a kickstart for thousands of other Migros stores which started popping up on streets. The company is known to cater to different consumable segments. Migros sells specific diets which include Gluten-free diet, lactose-free diet, vegan diet, fruits, vegetables, meat, fish, dairy, eggs, bread, bakery, sweet groceries, salty groceries, frozen foods, beverages, wine, pet products, hygiene, and beauty products, to name a few. Each category includes hundreds of varieties that can be easily browsed on the website or shopped across Migros retail stores. 
Internet shoppers will find a user-friendly website on the link here, dedicated to shopping. Shopping is quite easy. All you need to do is browse through the categories, add the items that you want into your cart, add the address and make the payment. Migros has one of the most convenient and quickest delivery networks in Switzerland. To shop online you will need to first create an account on the website. You will be asked to punch in your credentials along with the delivery address. This saves you from the hassle of adding your address or payment method every time to try to shop from the website. Migros has a dedicated customer service portal which takes care of all the queries, complaints and feedback from customers. You can also reach the support via phone for payment, refund, cancellation, shipping or other queries.