Find below customer service details of Middle East Airlines. Besides contact details, the page also offers a brief overview of the airline.
Head Office
PO BOX: 11-206
Airport Road,
Beirut, Lebanon 1107-2801
Support
Phone 00961 1 629999
Phone: 961 1 623929 (airport support)
Email: [email protected]
Email: [email protected]
Email: [email protected]
______
About Middle East Airlines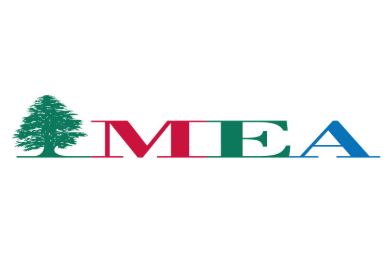 Middle East Airlines is the national carrier of Lebanon founded in the year 1945. The airline has its main hub located at Beirut–Rafic Hariri International Airport. With a fleet of 21 aircraft, the airline connects fliers to 33 destinations. Operated by the Bank of Lebanon, Middle East Airlines is a member of the SkyTeam alliance. It has codeshare agreements with Aeroflot, Air Canada, Air France, Alitalia, Czech Airlines, Etihad Airlines, Gulf Air, Kuwait Airways, Qatar Airways, Royal Jordanian, Tunisair and Turkish Airlines.
Fliers can see the route network on the official website. Currently, Middle East Airlines has regular flights to Armenia, Belgium, Cyprus, Denmark, Egypt, France, Germany, Ghana, Greece, Iraq, Italy, Kuwait, Qatar, Saudi Arabia, Spain, Switzerland, Turkey, UAE and the UK. You can search for flights and plan journey by using the booking tool on the website. Input the origin, destination and date to see the available flights. To reserve a seat, you can choose the flight and proceed to choose the preferred seat. You have the option to pay for additional bags during checkout. Payment for tickets can be made online using Visa, MasterCard and American Express cards. Tickets can also be reserved at the nearest branch or office. The cancellation and refund terms vary according to the ticket type. The details of same are published on the confirmation email or itinerary received during booking.
For those who have an existing reservation, you can view and manage the same by signing into your account. Note that check-in counters close 45 minutes prior to scheduled departure time. Passengers can skip the airport queues by checking-in online on the website. The facility is available between 48 hours and 2 hours prior to departure. On most flights, Middle East Airlines allows check-in baggage of 30kg. Business class passengers can carry upto 60kg. The cabin baggage restrictions are set to 10kg. There is a baggage calculator tool available on the website to help calculate the allowed baggage on the journey. If you have lost your baggage, do visit the Lost and Found counter at the airport and file a report.
Are you a regular flier on Middle East Airlines? Register for the Cedar Miles airline loyalty program to enjoy a range of benefits. There are currently three tiers to the membership – Platinum, Gold and Silver. As a member, you enjoy exclusive support, preferred seat/meal selection, priority check-in/boarding, extra baggage allowance and access to airport lounges. Fliers earn miles not only on MEA flights, but also on all SkyTeam flights. You can use the miles for upgrade and booking of new tickets. For complaints or queries on payment, cancellation, refund, lost baggage, or others, reach the Middle East Airlines support.