Find below customer service details of Michigan Unemployment Insurance Agency. Besides contact details, the page also offers a brief overview of the insurance system.
Head Office
3024 West Grand Boulevard,
Detroit, Michigan 48202
United States
Customer Service
Phone: 1-866-500-0017 (online filing)
Phone: 1-866-638-3993 (MARVIN support)
Phone: 1-855-484-2636 (employer support)
Phone: 800-285-9675 (Michigan Works)
______
About Michigan Unemployment Insurance Agency
The Michigan Unemployment Insurance Agency (UIA) was established to provide financial assistance to workers temporarily laid off or having lost their job for no fault of their own. The unemployment insurance benefits were established under the Michigan Employment Security Act and is managed by the Michigan Department of Labor and Economic Opportunity. Through the state-federal program, eligible workers get cash benefits based on earnings and other parameters set by the state. To be eligible the individual must have been available to work full time and was actively seeking employment. If you have resigned or quit a job, you cannot benefit from the program.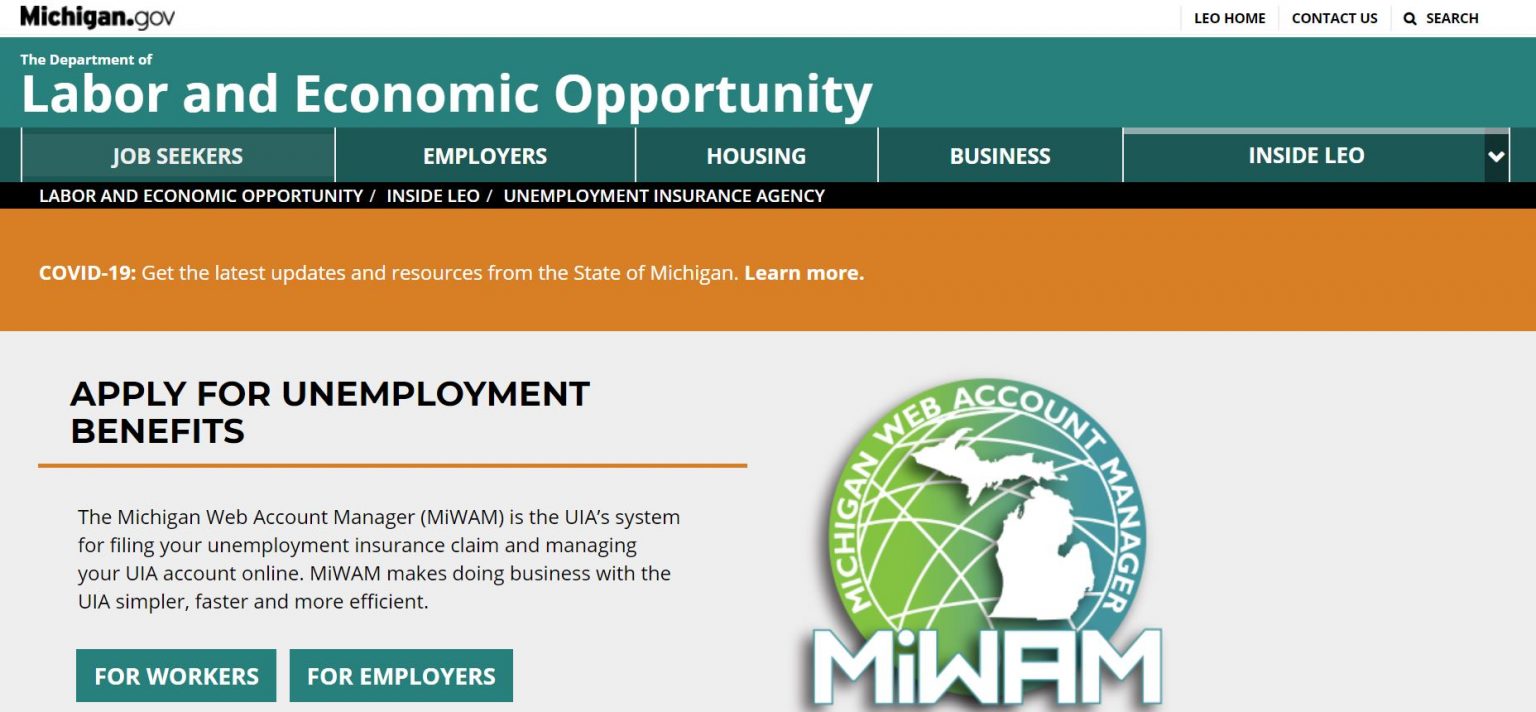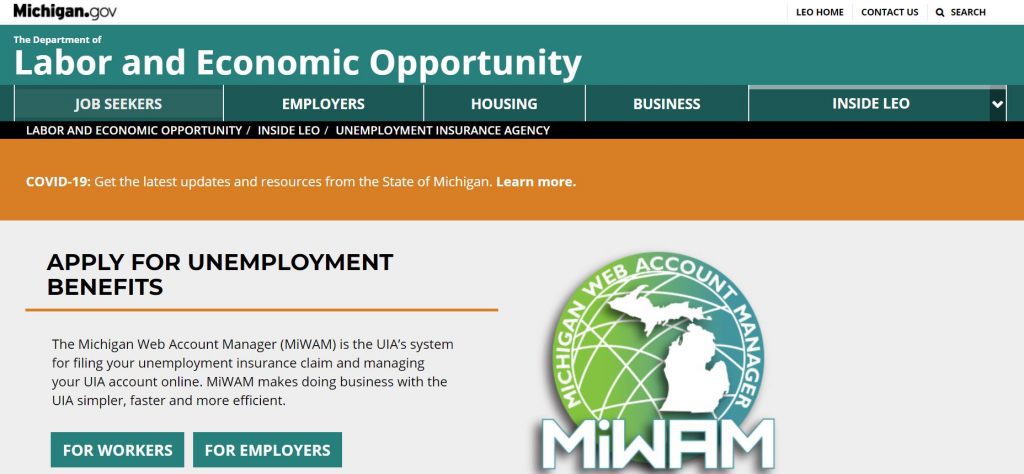 Before making a claim, the unemployment insurance system requires that you register on the Michigan Works!, a platform connecting employers and career seekers. There are reportedly over 100 Michigan Works! service centers throughout the state. Only after registering on the Michigan Works! platform one can apply for benefits through the UIA. A claim can be filed online or through phone. For same, you will need to provide your Social Security Number, driver's license and details of recent employment. If not a US citizen you will need to provide the Alien Registration Number and the expiration date of work authorization while submitting the application.
After the application has been reviewed, a representative will revert with "Determination" stating whether you are eligible to receive benefits. According to sources, it is issued within 10 days. If not approved, the reasons for being disqualified will be notified. Workers whose claim have been denied can appeal the denial. A 'redetermination' must be requested in writing within 30 days. As for the amount, same is calculated by multiplying the wages paid in your highest base period quarter by 4.1%. You can add $6 for each dependent (up to 5 dependents). The standard base period is the first four of the last five completed calendar quarters. Workers can get benefits between 14 and 20 weeks. Payments are issued through debit card or direct bank deposit.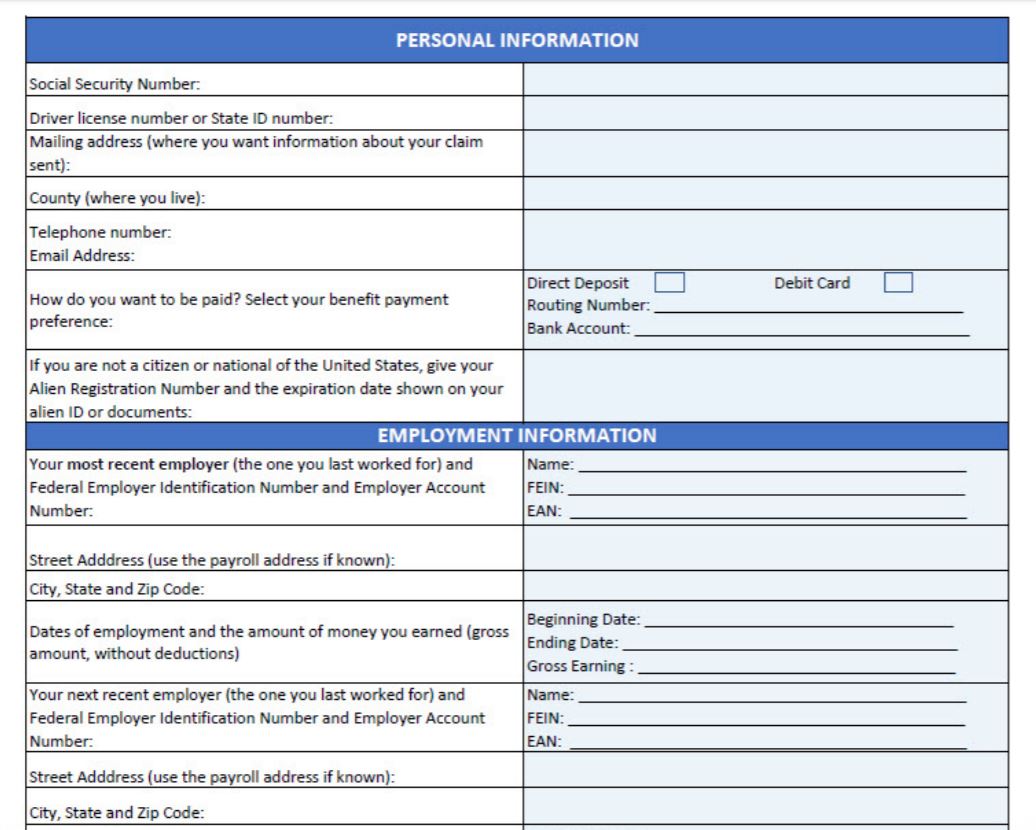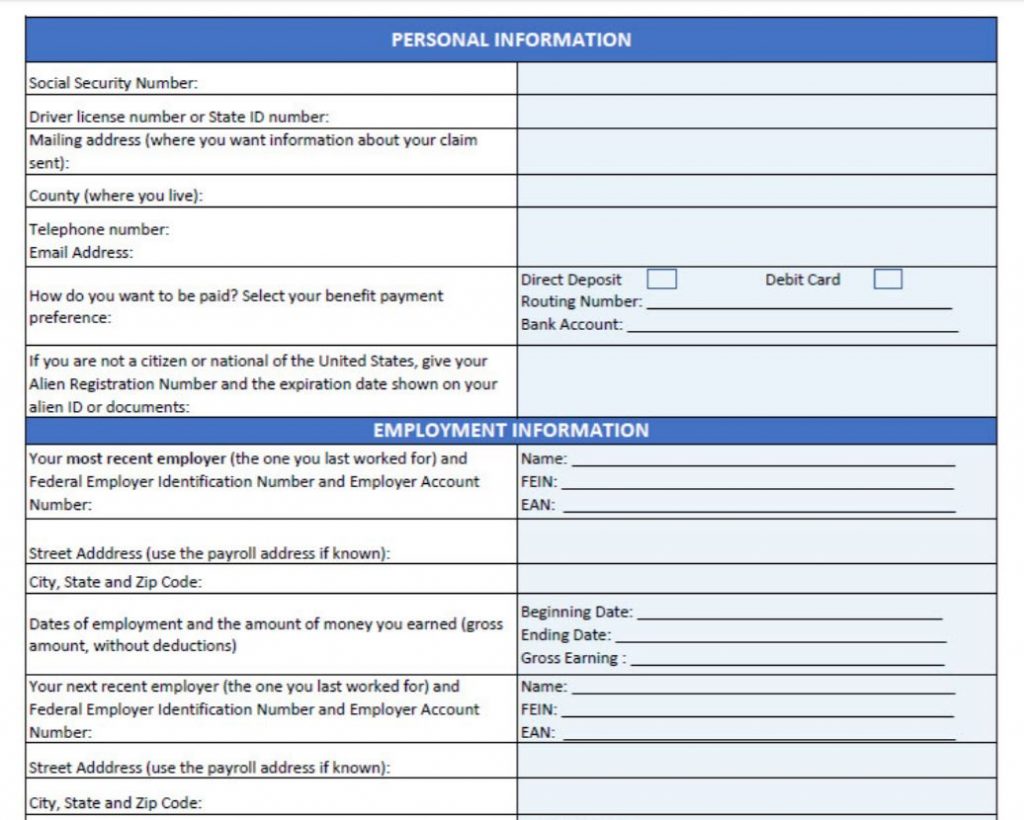 After the outbreak of Coronavirus, the employment insurance program have been expanded to include sick workers, workers caring for loved ones and first responders (individuals working in public health community and were exposed to COVID-19). As for applying for unemployment benefits online, you must do same through Michigan Web Account Manager (MiWAM). The service is available 24 hours a day. You will need to register on MiWAM by filling the personal and employment information columns. An unemployment claim can also be filed at the local office. The local offices are spread across Benton Harbor, Detroit, Haylord, Grand Rapids, Kalamazoo, Lansing, Marquette, Muskegon, Saginaw, Sterling Heights and Traverse City. New applicants can download the forms, read guides and FAQs online before approaching the office.