Contact Mfine: Find below customer service details of Mfine (app), including phone and email. Besides contact details, the page also offers a brief overview of the company.
Head Office
Novocura Tech Health Services Pvt Ltd
Q98, Chainthanya Smaran, Kadugodi,
Hosakote Road,Kannamangala
Bangalore 560067
Support
Email: [email protected]
Email: [email protected]
Phone: nil
______
About Mfine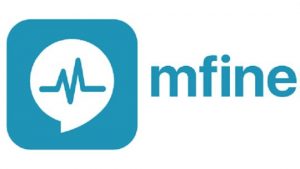 Mfine is a digital healthcare service provider founded by entrepreneurs Prasad Kompalli and Ashutosh Lawania in 2017. Through the Mfine smartphone app for iOS and Android, patients can consult with top doctors in a jiff. Mfine partners with more than 600 doctors and 150 hospitals to make healthcare more convenient, affordable and accessible. Till date, it has served more than 100,000 patients. Top specialities listed include General Physician, Pediatrician, Dermatologist, Dietitian, Gynecologist, Neurosurgeon, Psychiatrist, and Orthopedician, among others. Mfine is owned by Novocura Tech Health Services, a Bengaluru-based health tech company.
With Mfine, you can consult a doctor any time at the comfort of your home. Registered users will receive a digital prescription as well upon consultation. It includes recommendations, instructions and other important details pertaining your health. The app sends you alerts and notifications so you are reminded when you have to take a pill. You can sign in to your account to access all the health history. It can include the health reports, the doctor consulted and prescriptions given. This way you are more organised and can access records by the tap of your phone. Not just that, every time you consult a doctor, you dont have to write details of your past consultations and health records. All the information pertaining your medical history can be pulled up easily by the consulting doctor.
Patients using the app can look for a doctor by hospital or speciality. On each doctor profile, you can see the name, qualifications and years of experience. You can choose the preferred doctor and book a consultation. Some of the top hospitals listed include Motherhood, Ovum, Cloudnine, Primecare, People Tree, Manipal Hospital, KIMS, AIMS, Aster and Apollo Hospitals. There is a directory available on the website with names of all the hospitals Mfine partners with.
Not just online consultations, the app also enables patients to book lab/sample collections, request home services like vaccination, delivery of medicines, post-surgery care and long term care programs. Patients will need to pay service fees and consulting fees according to the service required. The fee does not cover scans, blood tests or other procedures. Payment can be made online using debit/credit cards and net banking. Internet-based subscription services can be cancelled anytime from the account. Refund policies vary according to service.
Mfine boasts of an advanced Assistive Intelligence (AI) system that collects data of ailment from patients and makes the prognosis available to the doctors on the platform. It analyzes the symptoms, past history and reports of patients and makes recommendations that can be useful to the medical professional. For complaints or queries on registration, payment, cancellation, career, or others, reach the Mfine support.