Contact Metfone: Find below customer service details of Metfone, Cambodia, including phone and email. Besides contact details, the page also offers a brief overview of the company.
Head Office
Viettel Cambodia Pte., Ltd
Mao Tse Tung Blvd, Sangkat Tuol Svay Prey2,
Khan Chamkamon, Phnom Penh, Cambodia
Support
Phone: 1777 or +855 979097097
Phone: 0976097097 (Internet)
Email: [email protected]
Email: [email protected]
_______
About Metfone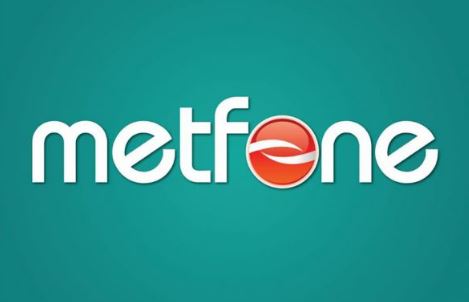 Metfone is a Cambodian telecommunications company launched in 2009. Part of Viettel (Cambodia) PTE Ltd, Metfone offers mobile, data and Internet services for individuals and businesses nationwide. It's network coverage spans the country, almost 99% of the population. Metfone also has deployed 3G and 4G LTE technologies for speed and efficiency. Headquartered at Phnom Penh, Metfone today caters to more than 10 million subscribers.
For a new connection or SIM card, you can visit any of the nearest Metfone outlet or place a request on the website. Prepaid plans allow you to top up any time without a commitment. For a contract-based connection, you can choose one of the postpaid plans. Prepaid plans consist of 4ever, Kado80, Yak and Nop70. The plans vary in costs for calls made within network and outside. The validity also varies according to the plan. There are top up bonuses available giving extra minutes and Internet data. Prepaid users can top up their numbers by scratchcard or via eMoney.
Postpaid users can choose Gold plan for talking and surfing freely without having to top up their account recurrently. There will be a deposit required for the contract that has a duration of 12 months. The tariff has different rates for voice calls, SMS and Internet. All calls are charged by the second. Note that voice and SMS roaming service will require a deposit of 200$. You can contact any of the nearest Metfone outlets to activate or terminate roaming.
For those who access a lot of data for video and streaming, can upgrade to a 4G LTE plan. With 4G, you enjoy a speed of up to 50Mbps download. There are plans from 100MB to up to 20GB. Metfone says its 4G network offers 90% coverage in all 25 provinces. Users will need a new 4G SIM and also a compatible device. Coming to Internet, Metfone provides high-speed Internet access through its optical fiber.
There are Internet plans for individuals, families and businesses. If making advance payment, you also wont be charged for installation or modem. There are discounts available for customers who make advance payment as well. In addition to FTTh, Metfone offers dedicated private circuit using a digital leased line for small businesses and enterprises.
Besides mobile voice and data solutions, Metfone has launched eMoney for safely and conveniently transferring money and managing financial transactions. It allows you to transfer money, withdraw and deposit, top up prepaid phones and pay bills. There are also value added services for video streaming and live music. For complaints or queries on store locations, payment, cancellation, refund, or others, reach the Metfone support.