Find below customer service details of Mega Millions. Besides contact details, the page also offers a brief overview of the lottery company.
Head Office
nil
Support
Phone: 480-921-4400 (Arizona)
Phone: 501-683-2000 (Arkansas)
Phone: 800-568-8379 (California)
Phone: 719-546-2400 (Colorado)
Phone: 860-713-2700 (Connecticut)
Phone: 302-739-5291 (Delaware)
Phone: 202-645-8000 (Dist of Columbia)
Phone: 850-487-7787 (Florida)
Phone: 404-215-5000 (Georgia)
Phone: 800-252-1775 (Illinois)
Phone: 800-955-6886 (Indiana)
Phone: 785-296-5700 (Kansas)
Phone: 502-560-1500 (Kentucky)
Phone: 225-297-2000 (Louisiana)
Phone: 410-230-8800 (Maryland)
Phone: 781-849-5555 (Massachusetts)
Phone: 855-946-4667 (Mississippi)
Phone: 609-599-5800 (New Jersey)
Phone: 505-342-7600 (New Mexico)
Phone: 518-388-3300 (New York)
Phone: 877-962-7529 (North Carolina)
Phone: 800-686-4208 (Ohio)
Phone: 405-522-7700 (Oklahoma)
Phone: 866-736-9819 (South Carolina)
Phone: 877-786-7529 (Tennessee)
Phone: 800-375-6886 (Texas)
Phone: 360-810-2888 (Washington)
Other Support
Phone: 1-877-382-4357 (report scam with FTC)
Phone: 1-800-522-4700 (helpline for problem gambling)
______
About Mega Millions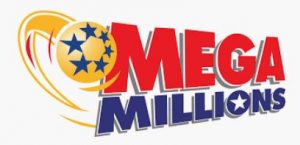 Mega Millions is a multi-state lottery game in the US that had its first draw in the year 2002. Operated by the Mega Millions Group, the game has the distinction of being one of the country's two biggest jackpot games, besides Powerball another multi-state lottery. When it first began in 1996, the lottery was known as the Big Game with six partner states Georgia, Illinois, Maryland, Massachusetts, Michigan and Virginia. Today, the game is offered in 45 states, with the jackpots starting at a staggering $40 million.
Tickets are priced at $2. They are purchased through authorised ticket vendors at local city. The game is played by choosing 5 numbers from 1 to 70 and a Mega Ball number from 1 to 25. Players win by matching numbers to the numbers drawn. You will need to match five White Balls and one Mega Ball to win the jackpot. Having just five White Balls will still win $1 million. There are nine ways to win a prize in Mega Millions. The game allows up to twenty drawings in a row. For the same, you will have to select the Multi Draw option on pay slip.
Since the game began, there has been close to 190 jackpots won across the country. The largest Mega Millions jackpot was of $1.5 billion and was claimed by a resident in South Carolina in 2019. The second biggest winning was $656 million claimed by three. Jackpot winners can opt for one time lump-sum cash payment or annuity option, paid by 30 annual payments. In some states, players can increase non-jackpot prize by 2 to 5 times at an additional $1 per play. The Megaplier is drawn before the Mega Millions drawing. Players can win cash prizes on five White Balls, four White Balls and one Powerball, and other combinations.
The draw is broadcasted every Tuesday and Friday evenings. You can know the winning numbers on the website. You can also know which states have the jackpot winners. Mega Millions allows Internet users to watch the draw live on the website. If you have queries on tickets, game format or current winners, you can reach the Mega Millions support at local state. The Help section on the website also answers some of the frequently asked questions.
Mega Millions warns players against lottery scams. The company does not call or email any resident on winning a prize. It warns against giving out personal information or sending money. If you think someone is trying to scam you, you can file a complaint with the Federal Trade Commission. And if you know someone struggling with gambling, you can reach the National Council on Problem Gambling. There is a helpline for advice and support.