Find below the customer service details of McDonald's (Russia). Besides contact details, the page also offers a brief overview of the fast food chain.
Head Office (Russia)
McDonald's Russia
Business Center Lighthouse
St. Valovaya, 26
Moscow, 115054
Customer Service
Phone: +7 (495) 190 99 99
Phone: +7 (495) 755 66 00
WhatsApp: +7 (926) 522 11 43
Email: [email protected]
_____
About McDonald's (Russia)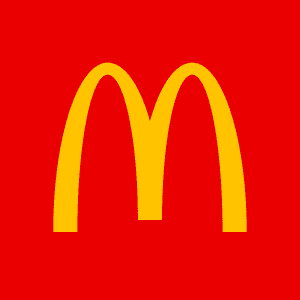 There is something about McDonald's. The familiarity of the place and the consistency of the food keeps its customers close. It would not be wrong to say that over the years, McDonald's has become quite synonymous with the American dream. A single outlet restaurant, which was set out to serve hamburgers, steadily took over the global food market. McDonald's was started by Maurice and Richard McDonald's back in 1940. Located in San Bernardino, this fast-food franchise now operates 37,855 outlets in more than 118 countries. In Russia, McDonald's opened its doors to customers in 1990. Back then, the first outlet in Russia had 900 seats, which made it the largest McDonald's in the world at that time.
The first day of McDonald's in Russia was quite a festival. With people lining up outside the outlet to taste the famous American burger, more than 34000 burgers were sold on the first day. About 27000 Russians applied for the initial jobs at McDonald's Russia, with 630 people getting the offer letter for the initial McDonald's operations. McDonald's Russia is a now chain of more than 750 restaurants. The chain has been operated independently in Russia for 22 years, with McDonald's finally being able to score its direct franchise partner in 2012. The largest McDonald's in Russia is located in Pushkin Square, Moscow, with premises that span 2500 square meters.
Burger lovers heading to any McDonald's in Russia will find the restaurant's popular Cheeseburger and Big Mac. Like in other regions, McDonald's has incorporated local flavors to make their burgers more enticing. Meal box lovers will find the Big Mac Set that includes two Big Macs and Chicken McNuggets with two servings of French Fries. The burger menu includes Chicken Premier Country, Big Tasties, Biffer, Chikker, Double Big Tasty, Grick Mac Fresh, Royal De Luxe, Royal Bacon, Double Royal, Grick McChicken, McChicken, Double Fillet-O-Fish, Hamburgers, among others.
McDonald's Russia delivers food via the McDelivery app, which is available on Android and iOS. The delivery charges vary according to the location. You can use the app or the website to order. All you need to do is select the food, add to cart, enter the delivery address, and make payment. For any complaint or feedback related to food, customers can contact the customer service through the contact form available on the website.