Find below the customer service details of McDonald's (Malaysia). Besides contact details, the page also offers a brief overview of the fast food chain.
Head Office (Malaysia)
71, Jalan Bukit Bintang,
5510 Kuala Lumpur,
Wiayah Persekutuan
Kuala Lumpur, Malaysia
Customer Service
Phone: 1300 12 1300
Web: Support
_____
About McDonald's (Malaysia)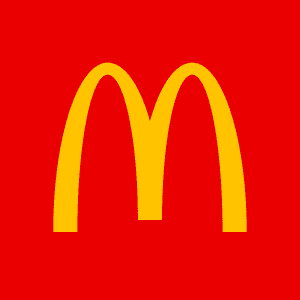 If there is one thing common in any developing country, it is the presence of McDonald's. Known for its commitment to a consistent standard of food, McDonald's is a fine example of a business model that has worked well for nations. What started as a single outlet for hamburgers today has now grown to an exemplary fast-food network of more than 38000 restaurants across 120 countries. From a single restaurant to one of the biggest expansive corporations, McDonald's has a decade-long story of success defined by its innovation, resiliency, and consistency. The global dominance of McDonald's started back in 1940, with the first restaurant, which was operated by Richard and Maurice McDonald. This fast-food company is now the largest in the world in terms of revenue. McDonald's serves more than 70 million customers in more than 119 countries each day. The revenues of the company are a result of rent, sales, royalties, and the money paid by the franchises. Besides being the largest restaurant chain, McDonald's is also the biggest private employer and is currently employing 2.3 million people in its outlets across the world. McDonald's started its first restaurant in Malaysia in April 1982 at Jalan Bukit Bintang. The first Mcdonald's drive-thru was started in 1988 at Jalan Pahang. McDonald's is quite popular in Malaysia with at least 300 outlets and 13.5 million customers each month. 
Like in other nations, McDonald's has been quite successful in Malaysia, owing to its appreciation of the local taste and its commitment to provide halal food. With the increasing number of working men and women, looking for a quick bite, McDonald's serves as an appropriate venue. The chain has witnessed tremendous growth over the past few years, and the menu offers a good variety of food items to customers. The website lists items in its 'promotion' category, which includes a combination of more than one item, at a discounted price. Big Mac, Sweet Chili Fish Burger, Beef Burger, McChicken, Spicy Chicken McDeluxe, Grilled Chicken Burger, Chicken McNuggets, Ayam Goreng McD, and Quarter Pounder with Cheese are the most popular items sold on the menu. Besides the regular menu, the breakfast menu includes items like Sausage McMuffin and Filet-O-Fish. Customers in Malaysia can get Happy Meals, Desserts, Drinks, and McCafe.
McDonald's delivers its food via its McDelivery app, which is available on the iOS and Android platforms. You can add items on the menu, input your address, and proceed to make payment. McDonald's is known for its prompt delivery service, and it stands true for pin codes across Malaysia. Any query or feedback regarding the food can be communicated to the customer service via the official website.