Find below the customer service details of McDonald's (Germany). Besides contact details, the page also offers a brief overview of the fast food chain.
Head Office (Germany)
McDonald's Germany LLC
Drygalski-Allee 51
81477 Munich
Customer Service
Phone: +49 89 785940
Email: [email protected]
_____
About McDonald's (Germany)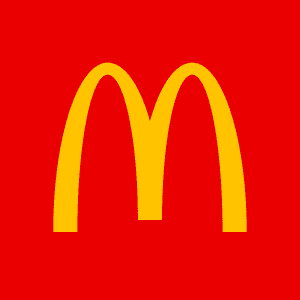 The world-renowned American fast-food chain McDonald's set out to expand its footprint back in 1940. The company was started by Maurice and Richard McDonalds and was initially headquartered in San Bernardino, US. One of the largest food franchises in the world, McDonald's has already marked its presence in more than a hundred countries. In Germany, McDonald's operates close to 1,500 restaurants and is undoubtedly the leader in the fast-food segment. Along with its franchises, the company currently employs more than 60,000 people. In 2019, McDonald's revenue in Germany was estimated to be around 3.83 billion euros. The fast-food company's Munich branch manages the largest market of the McDonald's organization. Almost 87 percent of the total restaurants in Germany are operated by independent entrepreneurs, who are known to be representing the brand at the independent level. The first McDonald's outlet in Germany was located in Martin-Luther-Strasse, Munich, and started functioning in 1971. The menu of the restaurants grew substantially in the past, which started with 6 and expanded to more than 100 items. 
McDonald's has been collaborating with various partners and service providers in Germany for an efficient food delivery mechanism. The percentage of local sourcing goes up to 93 percent when it comes to beef. McDonald's is known to customize its offering as per the region they are catering to. Some of the few products that were launched in the German markets and other parts of the world successfully include a Happy Meal, Filet-O-Fish, Big Mac, Hot Apple Pie, and McFlurry. The menu kept changing considerably, and McDonald's developed better product offerings for all the meal times as well as snacks, which gave it access to better profitability. McDonald's started its delivery service in Germany in 2017 and is catering to a total of 20 cities with its McDelivery. The menu in Germany includes The Signature Collection consisting of Signature Salsa Avocado and Signature Avocado Spiegelei, burgers including Big Steakhouse, 6 Spicy Chicken McNuggets, Chicken Box, Homestyle Crispy Chicken, Homestyle Chicken Filet Tenders, Big Tasty Bacon, Bi Mac, Big Vegan TS, McDouble Chili Cheese, Doppel-Chicken Burger Sweet-Chili, Veganburger TS, Hamburger, Cheeseburger, Doppel Cheeseburger, Hamburger Royal Kase, McRib, McChicken Classic, Double Fish TS, and Filet-o-Fish. The wraps on the menu include McWrap Chicken Sweet Chili and McWrap Chicken Caesar. Besides these, McDonald's offers McCafe Food, McCafe Drinks, Salads, and much more.
If you want to eat at the McDonald's outlet near your vicinity, you can use the restaurant locator available on the website. McDonald's delivery app is available on Google Play as well as the App Store. All you need to do is download the app, add the items on the menu to your card, punch in the delivery address, and make payment. McDelivery ensures quick and hassle-free delivery to most locations. McDonald's has already categorized its menu based on meals, such as lunch or breakfast. You can order as per convenience. If you have any queries or complaints regarding the food items on the menu, you can contact McDonald's Germany through its very interactive chatbot, which is available on its website.