Find below the customer service details of McDonald's (France). Besides contact details, the page also offers a brief overview of the fast food chain.
Head Office (France)
McDonald's France Services
1 rue Gustave Eiffel
78045 Guyancourt Cedex
France
Customer Service
Phone: 01 30 48 60 00
Phone: 01 30 48 65 28
_____ 
About McDonald's (France)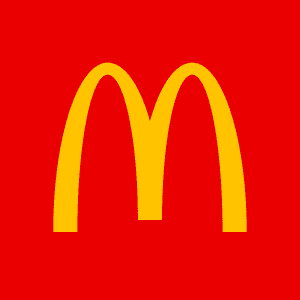 Who does not know of McDonald's? The fast-food brand became a business equivalent of the American dream. McDonald's has registered one of the most staggering success stories, and the fast-food giant is serving more than a hundred countries across the world. A single restaurant that turned into an expansive corporation, McDonald's has been known for consistency, resiliency, and innovation. The French subsidiary, McDonald's France, started serving its signature menu in 1972. The first franchise was set by Raymond Dayan in Creteil. The first outlet that the company recognizes is the Strasbourg outlet, which became functional in 1979. France hosts 1485 McDonald's restaurants and is serving an estimated 46 million people per week. McDonald's France employs more than 75000 employees and serves a mind-boggling 1.9 million meals each day.
The history of McDonald's in France dates back to 1972 when Raymond Dayan convinced McDonald's to make a move in Europe to get over the European growth issues. He opened his first store right outside Paris and slowly expanded to 14 restaurants till 1978. Dayan was serving a million meals each year, and the chain seemed prosperous. Somewhere between 1978 and 1982, McDonald's offered to buyout Dayan's chain, which he refused. McDonald's had licensed the franchise to Dayan on 1% instead of the normal minimum of 5%. McDonald's accused Dayan's outlets of being filthy, and when Dayan sued the corporation, he lost. McDonald's got into the market directly in 1979, and that marks the official launch of McDonald's in France.
McDonald's, like in other regions, has tried to incorporate the local tastes into the menu to make food more acceptable. McDonald's in France is known to be great, both in terms of food and aesthetics. One of the major shifts in the French outlets is their focus on the McCafe menu of the franchise. The McCafe menu includes pastries and macaroons. Some of the best-selling items on the menu include Le P'tit Moutarde, Crumble & Poire Williams Sundae, Banana Caramel, Framboise, Le P'tit Wrap, Premio au Parmesan, and Chicken Shake. French have given the name of McDonald's a makeover and they call it 'McDo'. The menu has a wide variety of burgers, including the Le McBaguette, Le Big Mac, Le McChicken, Le CBO, Le Filet-O-Fish, Le McFish, Le Hamburger, Le Cheeseburger, Le Double Cheese, Le Triple Cheeseburger, Le Triple Cheeseburger Bacon, Le Cheddar & Smoky Bacon, Le Double Cheddar & Smoky Bacon, La Boite De Chicken McNuggets, Le Mcwrao, McFirst Poulet, McFirst Poisson, Le McMuffin Egg & Cheese, Le Croque, Le P'Tit Ranch and more. For any complaints or feedback, McDonald's France has established dedicated customer service lines for prompt assistance.