Find below the customer service details of McCain Foods. Besides contact details, the page also offers a brief overview of the company.
Head Office
McCain Foods Limited
439 King Street West, 5th Floor
Toronto, ON, Canada M5V 1K4
Phone: (416) 955-1700
Customer Service
Phone: 1800 938 7799 (US)
Phone: +44 (0) 1723 584141 (UK)
Phone: 1800 11 7181 (India)
_____
About McCain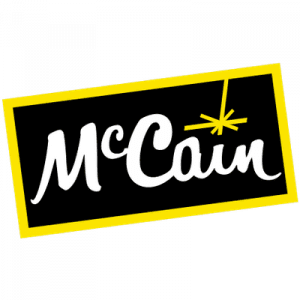 Would you like to include some fries in your order? Your 'yes' has odds of one in three that the restaurant will serve you McCain Foods' irresistible French fries. A Canadian multinational frozen food company, McCain Foods, was established in New Brunswick, Canada, in 1957. The company is privately owned, with sales in more than 160 countries. McCain Foods proudly boasts a team of more than 22000 people dedicated to improve and maintain product quality. McCain Foods have already achieved global annual sales of over CAD 10 billion. The company started working out of a rural community in Florence Ville, Canada, and with time it marked its presence as one of the global businesses. To put it in a very brusque way, McCain is better known as a family of potato farmers who made it big and has made the company world's largest manufacturer of frozen potatoes. McCain Foods was founded by Wallace and Harrison McCain. The company marked its 60th anniversary by establishing an investment of one billion dollars into its plants and facilities. Operating throughout six continents with the plant sites, McCain has got registered offices in Ireland, Belgium, France, Columbia, UK, Brazil, Canada, US, Netherlands, New Zealand, Australia, Japan, South Africa, India, China, and Malaysia. One of the most popular products that McCain manufactures is its delicious range of French fries. The company has a good number of segments that operate within the appetizers and prepared potato market, potato seed cultivation, potato transportation, and more. One in four frozen potato products are a product of McCain Foods Limited. 
In just Canada, McCain processes more than 4.5 billion potatoes a year. McCain is not just about potatoes. Other products include assorted oven meals, quick restaurant appetizers, and desserts too. It is just that the humble potato is still the primary driving force for the business so far. The company is currently a $9 billion behemoth. This ownership has some cultural implications in the company as well. McCain Foods today runs 53 processing plants, out of which 8 are located in Canada. Some of McCain's most popular products include, Classic Uncoated Fries, Battered & Coated Fries, Seasoned & Flavoured Fries, and Wedges, Sweet Potatoes, Formed Potatoes, Breakfast Potatoes, Chips, Roasted & Mashed Potatoes, Delivery Potatoes, Appetizer Potatoes, Vegetable Appetizers, Pepper Appetizers, Cheese Appetizers and more.
McCain is a multinational company and has a functional website for each country that it is catering to. Most of the McCain products are available in supermarkets and grocery stores across the globe. Any feedback or complaint on quality can be communicated via the contact form available on the website.