Find below customer service details of Masport. Besides contact details, the page also offers a brief overview of the lawn equipment company.
Head Office
Masport Ltd
P O Box 14-349, Panmure
Auckland 1741, New Zealand
Email: [email protected]
Support
Phone: 09 571 5888 (New Zealand)
Phone: 1300 366 225 (Australia)
_____
About Masport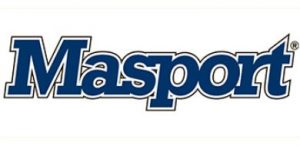 Masport is a New Zealand-based outdoor power equipment manufacturer founded in the year 1910. When it began Masport started with the manufacturing of vacuum pumps and stationary engines for a range of agricultural equipment. Soon it diversified and started selling hand mowers and lawnmowers. Today, Masport specialises in lawnmowers, shredders and cultivators. It also has outdoor leisure products such as barbecues and patio heaters. The products are exported to more than 40 countries across North America, Europe, Africa and Asia.
Designed and engineered in New Zealand, Masport boasts a comprehensive range of garden and lawn equipment crafted to meet simple to complex lawn conditions. The store locator on the website will help you locate nearest dealer for enquiry on the high performance mowers. The catalog currently includes Steel Deck Mowers, Aluminium Deck Mowers, Specialty Mowers, Professional Mowers and outdoor power equipment like Home Gardener Tiller, Chipper Shredder, Petrol Edger and 8 Tonne Log Splitter.
You can read the highlights, technical specifications and other related details by accessing the catalog online. The specification has details of chassis material, cutting width, engine make and model, number of blades, ground speed, engine capacity and weight. There is an owner's manual available for download for those who would like to learn on assembling the mower, engine maintenance and trouble shooting. If you are an existing Masport customer, register your product to keep track of purchase, service and warranty. Speaking of warranty, the Masport Consumer Walk Behind Mowers have a 4 year consumer warranty and Masport's Contractor commercial mowers have a 5 year consumer warranty period. And all the other Masport products carry a 2 year consumer warranty. For complaints or queries on store locations, cancellation, warranty, service center, or others, reach the Masport support.