Find below customer service details of MAPCO Express, including phone and email. Besides contact details, the page also offers a brief overview of the convenience store chain.
Head Office
MAPCO Express, Inc
801 Crescent Centre Drive, Suite 300
Franklin, TN 37067
United States
Customer Service
Phone: 833-MAP-COHR (833-627-2647)
Email: [email protected]
______
About MAPCO Express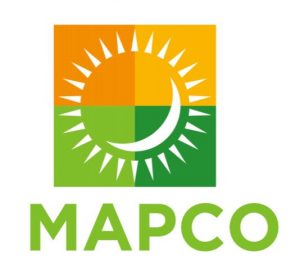 MAPCO Express is an American convenience store chain that was established in 2001. Headquartered at Franklin, Tennessee, MAPCO operates as a wholly owned subsidiary of COPEX Inc. A large number of MAPCO stores can be located across Tennessee, Georgia and Alabama. Other locations include Arkansas, Virginia, Kentucky and Mississippi. The stores are operated under the banners MAPCO Express, MAPCO Mart, Fast Food and Fuel, Favorite Markets, Delta Express and Discount Food Mart. Travellers and consumers visit the MAPCO stores for food, beverages, consumer goods and fuel. MAPCO also sells products with its own private label called Good Livin'.
Shoppers can locate a MAPCO outlet using the store locator on the website. While you are on the homepage, you can also track the ongoing promotions and exclusives on food and beverages you can enquire while on a visit. MAPCO is most frequented for its successful MAPCO rewards program that gives shoppers a wide range of benefits. The MY Reward$ program is free for all to register. Shoppers earn points on every gallon pumped and every purchase at a store. According to the website, members earn 5 points for every gallon pumped and 10 points for every dollar spent. Twice the number of points will be earned by those using prepaid cards, and those shopping for Good Livin' brand products.
If not carrying a physical card, you can use your phone number as well to access account at a pump or MAPCO outlet. Registered users can access their account through the My MAPCO mobile app. Through the app, you can also cash in points to redeem rewards or refer friends for bonus points. Note that all points earned have an expiry of six months after account inactivity. For complaints or queries on store locations, payment, cancellation, career, or others, reach the MAPCO support.