Find below customer service details of Mandarin Oriental, including phone and email. Besides contact details, the page also offers a brief overview of the luxury hotel chain.
Head Office
8th Floor, One Island East,
Taikoo Place, 18 Westlands Road,
Quarry Bay, Hong Kong
Support
Phone: 800 961 632 (Hong Kong)
Email: [email protected]
Other Contacts
Phone: 1 800 123 693 (Australia)
Phone: 0800 891 3578 (Brazil)
Phone: 4001 205 314 (China)
Phone: 001 803 65 6520 (Indonesia)
Phone: +65 6222 4722 (Singapore)
Phone: 1 800 526 6566 (US)
Phone: 00 800 2828 3838 (UK /Europe)
_______
About Mandarin Oriental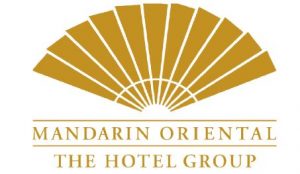 A leading hospitality brand in Asia, the Mandarin Oriental is a luxury hotel chain based in Hong Kong, with flagship hotels in destination cities around the world. Established in 1963, Mandarin Hotel is a joint venture project of Mandarin in Hong Kong and Oriental in Bangkok. Awarded the 10 Forbes Five star, Mandarin Oriental launched its first international project in the United States at San Francisco. Over the years, the brand opened luxury hotels in Europe, Middle East, Africa, United States, and in Asia-Pacific.
With 31 hotels in iconic destinations, Mandarin Oriental is a legendary hotel in the Asian hospitality market, for exceptional world-class services, luxury accommodation, upscale amenities, and contemporary design spaces. The hotel caters to business travellers, holiday retreats, and social events for local and international guests. With over 55 years of excellence in the hospitality industry, the hotel group consistently strives to excel in innovative branding, consumer credibility, cost-efficiency, and customized single window approach for improved quality standards.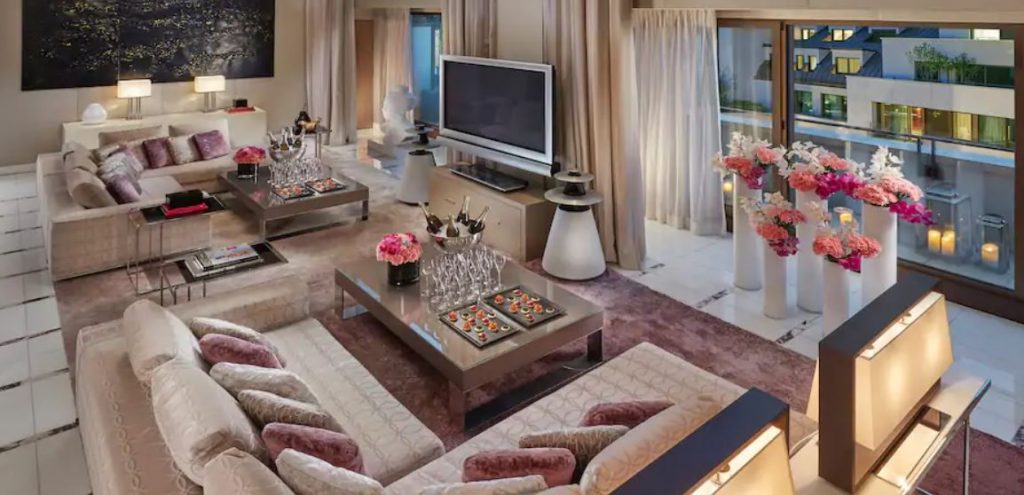 In the United States, Mandarin Oriental Group operates in 6 urban locations at Boston, Canouan, Miami, New York, Santiago, and Washington D.C. The hotel design and services reflect the traditions of the East by incorporating holistic wellness services such as spa, massage, tai chi, meditation, yoga, and Asian beauty treatments. Every property in the United States brings about the Eastern influence, fused with contemporary designed elements, for an Asian inspired accommodation.
The standard amenities at Mandarin Oriental are air-conditioned rooms and suites, housekeeping, mini bar, flat screen TV, room service, and refrigerator. Charges are applicable for hair dryers, microwave, ironing, laundry, and dry cleaning. Every Mandarin Oriental property has parking, fitness centre, pool, bar/lounge, free Wi-Fi, breakfast available, banquet rooms, business centre with internet, 24-hour front desk, in-house spa treatments, restaurants, and many others. In addition, the hotel offers a culinary delight of authentic Asian cuisine, cooked to perfection by skilled chefs.
The rooms at Mandarin Oriental are spacious and well designed, with walk-in showers, huge ceiling height, large windows, bespoke furniture, clean bed linen, draperies, and furnishings. Each room offers stunning views of the city, and is large enough to accommodate 2 adults and a child in a standard king size room. A standard king bed room starts at $390 USD per night per head, and a premier suite with a living room, balcony, and kitchen starts at $1,739 USD per night per head. Members booking directly through the website are eligible for flexible check-in and checkout, and free hotel credits towards spa and dining, and room upgrades.
Member only offers include luxury breaks, daily complimentary breakfast, extra night stay, complimentary transportation service, and participate in exclusive Chinese New Year celebrations. Mandarin Oriental accepts payment via American Express, MasterCard, WeChat Pay, and Alipay. A 24-hour notice is necessary for cancellation of reservations, and a valid credit card, phone number, and Id proof is necessary for making reservations. For complaints or queries on reservation, cancellation, refund, career, or others, reach the Mandarin Oriental support.