Find below the fan support details of Manchester United FC. Besides contact details, the page also offers a brief overview of the professional football club.
Head Office
Manchester United,
Sir Matt Busby Way,
Old Trafford,
Manchester, M16 0RA
Support
Phone: +44 161 676 7770 (tickets & others)
Phone: +44 333 014 4543 (United Direct estore)
Email: [email protected] (tickets)
Email: [email protected] (shopping)
Email: [email protected] (MUTV Digital)
Email: [email protected] (Executive Club)
Email: [email protected] (feedback)
______
About Manchester United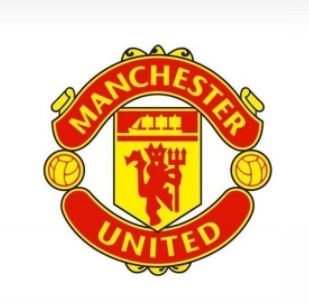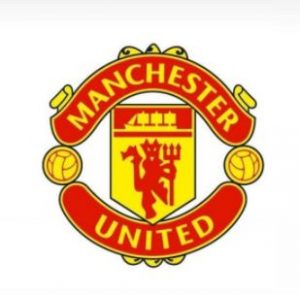 Manchester United FC is one of the most successful football clubs in the UK, with a record number of cups to its credit. Popular by its nickname The Red Devils, Manchester United is reported to be one of the richest clubs in world football with annual revenue of more than $700 million. The English team was founded as Newton Health LYR FC in 1878 and later rebranded to Manchester United in 1902. It currently has its home ground at Old Trafford, Greater Manchester. Known for its reputation and extraordinary range of talent in the lineup, Manchester United has till date won 20 League titles, 5 League Cups, 3 UEFA Champions League and 12 FA Cups. It's games in the Premier League is watched with excitement and full of anticipation. Some of the most popular players in the team's history include David Beckham, George Best, Eric Cantona, Sir Bobby Charlton, Ryan Giggs, Wayne Rooney, Cristiano Ronaldo, Paul Scholes and Roy Keane, to name a few.
For all the upcoming games, fixtures and results visit the Manchester United website here. Under News you can read all the latest in the world of football, along with breaking news. The Fixtures section shows in detail all the upcoming games along with date and time. Further, see the results of past games, line-ups and match stats. The League Table shows the points of team, along with matches won, drawn and lost. You also have profiles of forwards, defenders, midfielders and goalkeepers. Tickets can be purchased online using PayPal or major credit cards. The ticketing platform is currently powered by Ticketmaster. You can see all the current events and choose to book a seat for the match. Join the Manchester United Membership to enjoy exclusive access to Premier League tickets. Membership types consist of Premium Official Membership, Full Official Membership and Lite Official Membership. There are membership packs for adults, teens and juniors.
You can also apply for season ticket waiting list. Existing season ticket holders can renew or cancel by signing into account. Others can follow the announcements on the website for ticket availability. You can sign up to receive alerts by email. Prices for tickets vary according to seating area. To enjoy match in style, you have The Executive Club, suites and lounges. Currently, United offers 21 suites and over 140 boxes. You can choose according to your budget, dining options and preferred seating location. The Gallery, Manchester Suite VIP, Evolution and Premier Suite offer a truly memorable experience for those looking for luxury. For information on parking, restaurants, tours and shopping, you can reach out to the stadium's visitor support. Those who cannot make it to a game, can access the MUTV Digital, an on-demand and live streaming platform for United fans. Fans with subscription gain full access to live commentary of every match, pre and post-match analysis, full replays, and live coverage. There might be some restrictions, do read the same before going for a subscription. You can pay for monthly or annual subscription by credit card or PayPal. The content can be streamed on PC as well as smartphone devices.
Manchester United operates an ecommerce channel for those interested in wearing the team clothing. On United Direct, you can shop for kits, jackets, hoodies/sweatshirts, tshirts, trousers, and fashion accessories. You will find apparel for men, women as well as children. Collectables and memorabilia can be purchased for gifts. Shopping on the estore can be done using Visa, MasterCard, American Express and PayPal. Shipping is available locations across UK and around the globe. While the UK standard delivery can take 1-3 working days, through express delivery you can receive the item in a single working day. The shipping fee and timeframe vary for international deliveries. Shoppers can return merchandise within 90 days for full refund. It does not include video games, and personalised items.