Find below customer service details of Lyst.com. Besides contact details, the page also offers a brief overview of the ecommerce company.
Head Office
The Minster Building
7th Floor, 21 Mincing Lane,
London EC3R 7AG
Support
Email: [email protected]
______
About Lyst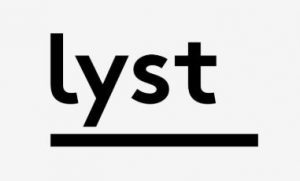 Lyst is a fashion aggregator founded by Chris Morton and Seb Trepca in 2010. Today, it is one of the largest fashion search platform, with ability to search thousands of online stores at one go. On Lyst, you can explore a catalog of more than 5 million products from 12,000+ brands and retailers. Headquartered at London, UK, Lyst operates separate websites for UK, Australia, Canada, France, Germany, Italy, Netherlands, Japan, and Russia. Together they bring more than 10 million searches for apparel and accessories.
On the Lyst website, you can explore products for men and women by keyword, category or brand. Products you can shop include jeans, tshirts, sweaters, jackets, shorts, suits, dresses, sneakers, boots, sandals, slip-ons, backpacks, luggage bags, and accessories like gloves, hats, scarves, sunglasses, and watches. If you are looking to shop by brand, you will find a directory with A-Z brands. Featured names include Adidas, Burberry, Gucci, Moncler, Nike, Prada, H&M, Paul Smith, Ralph Lauren and Saint Laurent. As mentioned earlier, Lyst is only a fashion search engine and does not stock items or fulfill orders.
Like all ecommerce platforms, on Lyst as well you can filter products by material, size, color and price. As you click on a specific product, you are redirected to the third party website, which could either be the retailer's or another online store. Product pages have details of specifications and material, along with pictures offering a 360-degree view. Payment for purchases can be made using all major credit cards. As for shipping, it varies according to the retailer shipping the item. As you proceed to checkout, you will see the shipping and returns policy.
Any queries regarding shipping must be directed to the retailer from where it was purchased and not Lyst. Most retailers have standard as well as express shipping options. Just like shipping, the return policy also depends on the retailer. Before confirming the order, it is advised to read the return terms to ensure you can exchange or get a refund if not satisfied with the item. You can know the returns policy by clicking the "shipping and returns" tab on the product page. Lyst is available on both web as well as smartphone app. For complaints or queries on payment, cancellation, refund, career, or others, reach the Lyst support.