Find below customer service details of Luxury Escapes. Besides contact details, the page also offers a brief overview of the travel company.
Head Office
Level 1, 50-56 York Street,
South Melbourne, VIC 3205
Australia
Customer Service
Email: [email protected]
Phone: +61 2 8046 1120
Other Contacts
Phone: 1300 490 833 (Australia)
Phone: 778 300 0814 (Canada)
Phone: 0805 08 42 02 (France)
Phone: 3018 8509 (Hong Kong)
Phone: 1800 1200 336 (India)
Phone: 03 9212 7293 (Malaysia)
Phone: 6690 4077 (Singapore)
Phone: 0800 014 8176 (UK)
Phone: 888 978 3139 (US)
_____
About Luxury Escapes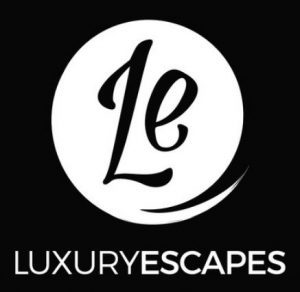 Luxury Escapes is an online travel brand transforming the luxury travel space. The most sought after destinations and experiences does not have to only be the privilege of the world's affluent. Luxury Escapes is changing this by making it available to all, with irresistible deals that don't burn a hole in your pocket. Founded by Jeremy Same and Adam Schwab, the brand is part of the Lux Group with headquarters at Melbourne, Australia. Operations are managed from offices across Sydney, Bangalore, Singapore and San Francisco.
There are more than two million subscribers than benefit from the best packages available on hotels, resorts, villas and cruises. A member of the IATA, Luxury Escapes currently caters to individuals and families across Australia, New Zealand, US, UK, Singapore, Hong Kong and India. With a mission to offer best deals on world's finest holiday experiences, Luxury Escapes continues its expansion and growth by partnering with the world's best known hotels and travel brands. It currently partners with names that include Marriott, Starwood, Hilton, Sea World and Hyatt.
A team of experts curate the best holidays, hotels, resorts and tour packages from around the world. It's "Best Price Holiday Guarantee" assures the lowest price available online. If you find it cheaper, the company will match the price and also offer a credit. A membership is required to avail the discounts and offers on the luxury properties. Members receive exclusive deals on hotels and resorts daily. On the homepage, you can also explore holidays by destination and holiday type. You can filter options by cruises, all-inclusive, villas, tours, sun/beach, honeymoon, group and spa break.
By clicking on the featured deals, you can view the highlights of the property, inclusions and the price for single night. There are pictures showing the room's interiors and exteriors. Most deals include free breakfast, fully-equipped gym, WiFi, and pool. If you liked a property, you can login to see price and confirm booking by paying through Visa, MasterCard or American Express. Note that bookings may be cancelled with a full refund if cancellation occurs within 7 days from the date of purchase. Also, cancellation must be no less than 21 days prior to the check-in date. This does not however include tour bookings. The Refund Policy page has more details on same.
If you have an existing booking and to view or manage the itinerary, you can login to your account on Luxury Escapes. Most hotel partners allow one change of date. However, that varies according to a property's cancellation policy. You can browse through the FAQ section for queries on payment, cancellation, refund or others. You can also write or call the customer support for assistance.