Find below the customer service details for Lufthansa Airlines baggage in US. Besides contact details, the page also offers a brief overview of the company.
Head Office (US)
1640 Hempstead Tpke
East Meadow, NY 11554
Customer Service
Web: Report Missing Baggage
Phone: +1 866 953 22 94
Phone: 1 800 645 3880
Email: [email protected]
_____
About Lufthansa Airlines
Deutsche Lufthansa is one of the world's oldest and biggest airlines. The largest in Germany, when combined with its subsidiaries, Lufthansa is the second-largest operating airline in Europe. Lufthansa is also one of the founding members of Star Alliance and owns other airline subsidiaries including Austrian Airlines, Brussels Airlines, Swiss International Airlines and Eurowings. The airline has got its registered headquarters in Cologne, Germany, but owing to its size, Lufthansa has managed to mark its presence in all the major cities across the world. Lufthansa group reported a profit of 2 billion Euros in 2019. The airline has been a recipient of multiple awards. Lufthansa has recently been crowned as the "Best Airline in Europe" by Skytrax in 2019, for the third time in a row.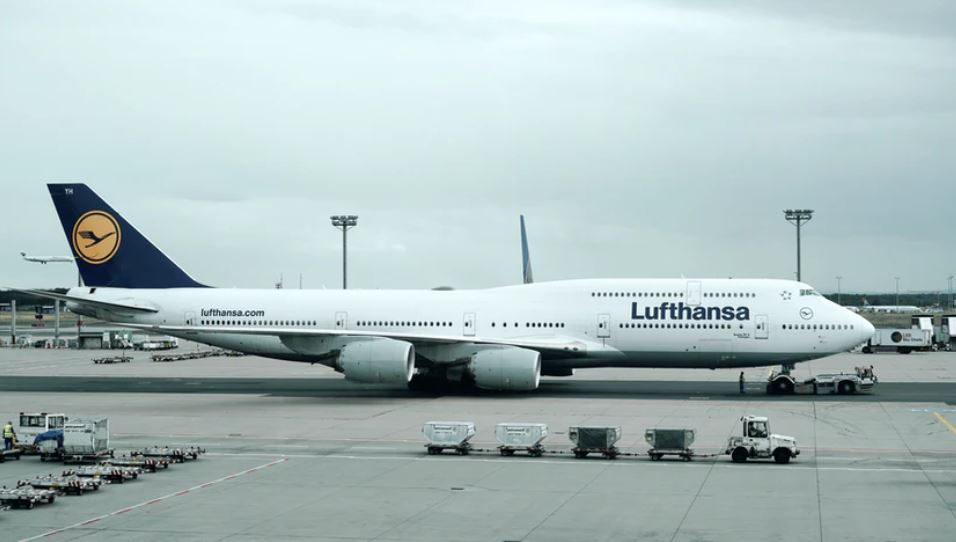 Baggage Info
Lufthansa allows its passengers to check-in online on the website 23 hours before the departure. Passengers can choose their seat and print the boarding pass as per their convenience. Both online and offline check-in is closed 60 minutes before the departure. Before the close, passengers are advised to check in the baggage and have boarding pass in hand. Lufthansa allows its passengers to carry a limited quantity of free baggage subjected to several criteria. The maximum size of baggage for most tickets is 158 cm (width + height + depth). If the passenger is carrying larger or heavier baggage, excess baggage rates are applicable.
For Intercontinental flights by the travel class, Lufthansa has got four travel categories, which is mentioned on the passenger's ticket or receipt. For Economy and Premium Economy class passengers, the weight of free carry-on-baggage is fixed at 8 kgs, while the check-in luggage free weight limit is 23 kgs. The Business class and First class passengers can carry two items of carry-on baggage, each weighing up to 8 kgs. The business class passenger is allowed to carry 2 items of check-in baggage, each weighing up to 32 kgs. Every First Class passenger is allowed to carry 3 items of free check-in baggage of up to 3kgs. If you are travelling within Europe, you are allowed to carry 8 kgs of carry-on baggage, in Economy Light. Economy Classic & Flex allows the passengers to carry one item of carry-on baggage weighing 8 kgs, and one item of check-in luggage weighing 23 kgs. For business class passengers travelling within Europe, two items of carry-on baggage, each weighing 8 kgs is allowed, in addition to 2 items of check-in baggage each weighing 32 kgs.
The items exceeding 32 kgs are not considered as travel baggage by the airline. Lufthansa sends extra baggage via freight in such cases. In the case of baby travellers, aged (0-2) the airline allows checked baggage of 23 kgs and a baby basket or child seat. No carry-on baggage is allowed. The Economy Light fare does not allow any no baggage items with the baby, except 1 foldable pushchair/buggy or a baby basket. In case of damage, delay, or loss of baggage, customers can report it immediately at the airport on the Lufthansa baggage tracing desk or the Lufthansa service counter at the airport. If a customer notices damaged baggage later at the hotel or his/her travel destination, he/she must report it in writing within 7 days after the flight.