Find below customer service details of Lounge Club. Besides contact details, the page also offers a brief overview of the company.
Head Office
Cutlers Exchange,
123 Houndsditch,
London, EC3A 7BU,
United Kingdom
Customer Service
Phone: +44 0 20 8827 0089 (UK)
Phone: 877-458-2822 (US)
Phone: +1-469-467-1747 (US)
Phone: +852 2907 0097 (Hong Kong)
Email: [email protected]
______
About Lounge Club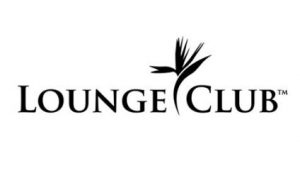 Lounge Club is a UK-based leisure company operating a membership program for airport lounges. Launched in 2011, Lounge Club is owned by Collinson Group, which also manages popular membership-based airport lounge program Priority Pass. Operations are managed from the company's offices at London, Dallas (US) and Hong Kong. Members of Lounge Club get access to over 350 lounges in 200+ airports around the world. With just one membership, you can access lounges operated by both Lounge Club and also its partners.
Frequent travellers enjoy a comfortable and less stressful journey by accessing the company's partner lounges. The lounges are conveniently located within airport terminals and offers comfortable seating, access to WiFi, TV, newspapers and magazines. You also can enjoy complimentary snacks and drinks. At some lounges you have full business facilities and shower facilities. Most of the lounges are operated by airport authorities, airlines and Lounge Club partners. The membership is offered directly through the partners.
Members will need to present their Lounge Club membership card to gain entry. You can locate a participating airport VIP lounge on the website or smartphone app. The lounge directory has details of the lounge's location, opening/closing hours and facilities offered. Do note the 'Conditions' column to know if children are admitted for free and if there are restrictions on number of hours you can use the lounge.
The Find a Lounge section on the homepage allows travellers to easily locate a lounge in any city. The network currently includes Argentina, Austria, Australia, Bahrain, Bangladesh, Brazil, Canada, China, Czech Republic, Egypt, France, Germany, India, Israel, Italy, Japan, Kuwait, Malaysia, Mexico, Netherlands, Pakistan, Philippines, Portugal, Russia, Saudi Arabia, Singapore, South Africa, Spain, Switzerland, Thailand, Turkey, Taiwan, UAE, UK and the US. Members can login to their account to update personal details and see a list of recent lounge visits.
The FAQ section of the website states that Lounge Club sends membership pack to new members within three working days after receiving enrollment. No lounge will allow access without the membership card and boarding pass. For those enrolling newly, the membership is available for individuals over 18 years of age. The membership card can only be used by the applicant. Also, members can invite guests to join them in a lounge. There will however be restriction on the number of guests. For complaints or queries, you can reach the Lounge Club support through phone or email.