Contact Longines: Find below customer service details of Longines Watch Co, including phone and email. Besides contact details, the page also offers a brief overview of the company. Reach the customer service below for support, complaints or feedback.
Head Office
Longines Watch Co. Francillon Ltd
2610 Saint-Imier
Switzerland
Phone: 41 32 942 54 25
Customer Service
Phone: 800-897-9477 (US)
Email: +44 0 333 999 1832 (UK)
Email: [email protected]
_____
About Longines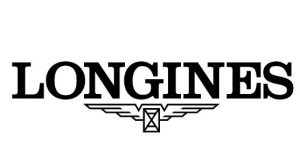 A subsidiary of the Swiss Swatch Group, Compagnie des Montres Longines Fracillion S.A simply known as Longines, was founded by Auguste Agassiz in 1832. The Swiss luxury watch maker is based in Saint Imier, Switzerland. It was originally named Raiguel Juene & Cie after Auguste's partners, Henri Raiguel and Florian Morel. Upon their retirement in 1846, Auguste Agassiz acquired the company. His nephew Facillon later inherited the company after proving his worth by creating many mastermind pieces that distinguished the company from other companies.
With a great deal of expertise, passion and commitment the Longines Company has produced a wide variety of collections. For elegance you should try the Longines DolceVita, Longines Symphonette, La Grande Classiques de Longines, Presence, Flagship, Longines Lyre and the Agassiz. For people who are loyal to watchmaking tradition; the Longines Masters Collection, Record Collection, The Longines 1832, Conquest Classic, the Longines Elegant Collection, Longines evidenza and the Longines Saint-Imier Collection can be tempting enough. For a mixture of tradition and innovation, The Equestrian Collection is inspired by both old pieces and modern elements. Innovation, sophistication and sport birthed The Conquest and Hydroconquest Collections. As homage to the original elegance, The Heritage collection brings to memory what was and what has been.
The Longines Museum houses all the collections that represent all facets of the brand's past. The Museum exhibits the history of the winged hourglass brand from 1832 till date. Marking the company's 180th anniversary the museum was renovated in 2012 to show exceptional photographs of the brands history. The facility is open Monday through Friday. It is closed on weekends and on public holidays.
Equestrian sports is one key involvement of Longines. Starting from the production of the first chronograph engraved with a jockey and his mount in 1912, Longines has always shown it passion for sports. At first it was just involved with horse racing competitions but later became affiliated with equestrian sports like show jumping, endurance riding, dressage and eventing competitions. Longines plays time keeper to many competitions like Commonwealth games, formula One World Championship, French Open etc. The brand has also been owned by many notable personalities including Albert Einstein, Kate Winslet, Humphrey Bogart and Harry Connick.
Watchmaking innovation, tradition, performance and elegance are the values on which the Longines timepieces were crafted hence it age long reliability.
Use the store locator on the website to locate a Longines outlet nearest to your address. Longines has presence around the world, thanks to the strong network of direct retailers and distributors. You can explore the catalog online to know the highlights, technical specifications and product information. Each Longines collection has a number of products with variations of colors and type. You can compare two models to know the major differences. Longines owners can approach any official service center for repair or replacement. When you visit a service center, carry with you the purchase documents and warranty slips. Longines watches come with a 24 month warranty. The warranty does not cover normal wear and damage caused by accidents. Note that Longines online shopping facility is only available for few regions like the UK, US and France. For more information or queries on store locations, payment, cancellation, refund, repair, career, or others, reach the Longines support.