Contact Long Island Rail Road: Find below customer service details of Long Island Rail Road, including phone and email. Besides contact details, the page also offers a brief overview of the rail company.
Head Office
Long Island Railroad Company
93-02 Sutphin Blvd Jamaica,
NY 11435, United States
Customer Service
Phone: 511 or 718-217-LIRR (5477)
_____
About Long Island Rail Road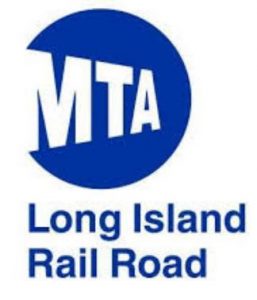 The Long Island Rail Road is a commuter railroad in North America. The network centered on Long Island and New York City operates more than 735 trains each day. Part of Metropolitan Transportation Authority (MTA), Long Island Rail Road, also commonly known as LIRR, runs 24 hours and connects nearly 120 stations. It traces its history to 1834, when the Long Island Rail Road Company was formed to provide daily service between New York and Boston. The major terminals consist of Pennsylvania Station, Atlantic Terminal, and the Hunterspoint Avenue Station (Long Island City Station).
The passenger lines consist of the Main Line that runs between Long Island City and Greenport; the Montauk Branch between Long Island City and Montauk; the Atlantic Branch connecting Downtown Brooklyn to Jamaica; the Port Washington Branch; the Port Jefferson Branch; Hempstead Branch; West Hempstead Branch; Oyster Bay Branch; Central Branch; Far Rockaway Branch; and the Long Beach Branch. On the website, you can know the schedule and fares by inputting the trip information such as origin, destination and date.
It is advised to purchase ticket before journey. Ticket on-board the train is expensive. Visit one of the offices to purchase LIRR tickets by cash or debit/credit card. Personal checks are accepted for One Way tickets, Ten-Trip tickets, Weekly and Monthly tickets. Tickets can also be purchased through the ticket machines. Those always on the move, can download the MTA eTix mobile ticketing app. Tickets can be activated within the app before the journey. As for ticket types, you have Peak Fares, Off-Peak Fares and separate Senior/Disabled tickets. The daily ticket types consist of One Way, One-Way Off Peak, Round Trip, Child Fare, Atlantic Ticket (only to travel to Atlantic Terminal) and Reduced-Fare Tickets. Find discounted CityTicket for travel within New York City on Saturdays and Sundays. Regular commuters can get the weekly and monthly tickets for unlimited rides during the specified period.
For travel on bus, the UniTickets offer special discounts for weekly and monthly travel. UniTickets are available on NICE, Long Beach, NYCT and MTA Bus. To travel more conveniently purchase the MetroCard. The plastic card allows you to load a number of tickets and passes. MetroCards can be purchased at ticket offices as well as via ticket machines. As for refunds, note that there is a refund processing fee for each refund transaction. The validity of tickets and their refund period varies according to ticket types. The website has all details on same. Note that lost, stolen or damaged tickets are not refundable. Lost a personal item? You can contact the Long Island Rail Road's Lost & Found facility for help. The website also allows you to submit a form with details.