Contact Locauto: Find below customer service details of Locauto Rent, including phone and email. Besides contact details, the page also offers a brief overview of the company.
Head Office
LocautoRent SpA,
Via San Vittore 45 Milano,
20123 Italy
Customer Service
Phone: +39 02 430201
Email: [email protected]
______
About Locauto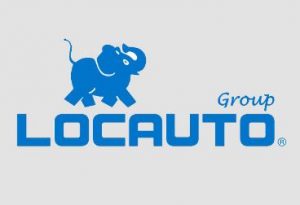 Locauto is an Italian car rental company founded in 1979. The Milan-based company offers short, medium and long term rental services for individuals and corporate customers. Besides Milan, Locauto also have offices in Rome and has rental locations across the country. The car rental centers are strategically located across railway stations, airports and main city hubs. In total, there are close to 50 rental locations, managing a fleet of 15,000+ cars. In 2016, Locauto launched Elefast allowing customers to rent a car through an app. The family owned company says it's independence, knowledge of market and technological platforms allow it to "respond quickly and in a personalized manner to customer requests". And it strives to "build lasting relationships with customers based on loyalty, transparency and clarity".
New customers can search for a car or van on the website using the search tool. You can search for a pickup location by city, airport or railway station. Locauto's network includes Abruzzo, Calabria, Campania, Emilia Romagna, Friuli Venezia Giulia, Lazio, Liguria, Lombardy, Piedmont, Puglia, Sardinia, Sicily, Tuscany, and Veneto. As for the fleet of vehicles, you have hatchbacks, SUV, crossovers, hybrid, minivans, luxury vehicles and station wagons. The vehicle information page will provide details of brand, number of passengers, fuel type and whether the vehicle is manual or automatic. The vehicles come equipped with GPS, top-notch audio system, roadside assistance and insurance.
If you are on the move, download the Locauto Elefast app to book and start the vehicle directly in the parking. Booking can be made for vehicles at major airports and railway stations. Users can upload their driving license, make the security deposit, and view and manage their trips from the account within the app. The security deposit is a pre-authorized amount and it varies according to car model. You can pay through Visa, MasterCard, Amex and Diners. The security deposit is refunded within 48 hours after the completion of trip.
Note that all vehicles booked will be available for an hour after the scheduled pick up time. ?At the time of the rental, you will be asked to provide an ID document, a valid driving license and a credit or debit card. There wont be any charges for modifying a reservation. The cancellation is free when made 24 hours before scheduled pickup. There might be a cancellation fee for certain car models. The terms and conditions vary for cars and vans. Also note that there might be a "one way fee" if you decide to drop-off the vehicle at a different location. For complaints or queries on locations, payment, cancellation, refund, career, or others, reach the Locauto support.