Find below customer service details of Lifetouch, including phone and email. Besides contact details, the page also offers a brief overview of the photography company.
Head Office
Lifetouch Inc
11000 Viking Drive
Eden Prairie, MN 55344
United States
Customer Service
Phone: 1-800-736-4753 (US)
Phone: 1-866-457-8212 (Canada)
Other Contacts
Phone: 1-877-689-4056 (School K-12)
Phone: 1-877-381-8276 (Preschool)
Phone: 1-800-736-4775 (Prestige Portraits)
Phone: 1-800-736-4761 (Yearbooks)
Email: [email protected] (queries on special events)
______
About Lifetouch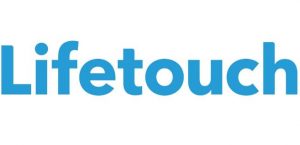 Lifetouch is a portrait photography company whose history can be traced back to over 80 years. Founded as National School Studios in 1935, Lifetouch specialises in taking pictures for school events. Today, part of Shutterfly Inc, Lifetouch also offers photography services for yearbooks, sports and special events. It has a large network of photographers across the country, serving more than 10 million households. The company, founded by Eldon Rothgeb and Bruce Reinecker, operates from its headquarters at Eden Prairie, Minnesota. The school photography leader photographs more than 25 million students annually at over 50 thousand schools.
For an overview of the services, Lifetouch can help capture those key milestones of children through preschool. Further, you can order photography services for clicking memories and achievements from kindergarten to graduation. Need senior portraits? The Prestige Portraits, another division of Lifetouch, has studios across the US that capture moments with plenty of backgrounds and creative lighting options. You can schedule an appointment online and visit the studio to photograph a senior portrait. Hard copies of the photographs will be sent to your address in two to three weeks. You will also receive an email with a link to view them online. The Standard package will give up to 3 backgrounds to choose and about 10-12 images.
Lifetouch's services also include photography for church communities and sports events. There is a separate division of Lifetouch for special events like graduation day, theater, choir or dance program. Ordering K-12 school photos can be done online. Parents can browse MyLifeTouch.com where you can enter your Portrait Day ID and access code to order photos. The access code and portrait ID can be used for up to 9 months after Picture Day. For ordering preschool photos, Lifetouch has a different portal. The same goes with senior portraits, yearbooks and special events. Customers can use Visa, MasterCard, Discover and American Express to order photos. You can also pay by cash or check using the order form. Pictures of Picture Day will be sent within 3-4 weeks. Note that once an order is placed, it cannot be cancelled. For complaints or queries on payment, cancellation, refund, or others, reach the Lifetouch support.