Contact LifeLock: Find below customer service details of LifeLock, including phone and email. Besides contact details, the page also offers a brief overview of the technology company.
Head Office
60 East Rio Salado Parkway,
Suite 1000, Tempe, AZ 85281
United States
Customer Service
Phone: 1-800-LifeLock
Phone: 1-800-416-0599
Phone: 1-800-543-3562
Email: [email protected] (report security vulnerability)
Email: [email protected] (Partner Program)
_______
About LifeLock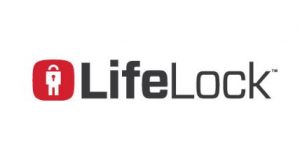 LifeLock is a US-based identity and fraud protection services company that is operating since 2005. Founded by Robert Maynard Jr and Todd Davis, the company is owned by Symantec Corporation, with headquarters at Tempe, Arizona. More than 4.4 million members use LifeLock for proactive identity alerts, identity threat detection and expert assistance. Be it a new account opening or a credit related application, you will be alerted when there is a suspicious activity, thanks to the patented LifeLock Identity Alert system. The technology helps you avoid misuse of your SSN and birth date for filing tax returns or getting reimbursement of bills and stealing from savings accounts.
The new Norton 360 along with LifeLock further helps thwart cyberthreats, secures public WiFi, alerts by phone, text or email when a potential threat is detected. You will get an alert when someone is applying for credit, approaching for refinancing with the company or bank, when someone is making changes to an existing account, and when someone is enquiring or applying for new services, store rewards cards and sweepstakes.
Some of the popular identity theft and fraud happens through data breaches, ATM overlays, malware/viruses, and mail theft. The stolen information is then used to file a fake tax return, receive medical care, access a number of public records and financial investments, and withdraw money. LifeLock claims nearly 1 in 4 people experience identity theft. The LifeLock technology offers protection by scanning millions of transactions every second. There will be a dedicated US-based Identity Restoration Specialist who will work to resolve the identity theft problem. Additionally, according to the plan selected, LifeLock will reimburse up to $25,000 to $1 million on stolen funds.
Members can download the LifeLock smartphone app to be alerted of suspicious activities and take swift action. You can reach the support through message or phone, and get instant access to credit scores. Enrolling for a new subscription can be done on the website with in minutes. There is a 60-day money back guarantee with annual membership. Coming to the plans, you have Standard, Select, Advantage and Ultimate Plus. Standard which starts at $10 per month is the most basic and offers identity and social security number alerts, credit monitoring, and reimbursement of up to $25,000 on stolen funds.
Advantage plan is a little more advanced and offers security for up to ten devices, and informs when there is crime committed on your name or there are suspicious bank account and credit card activities. Advantage members get coverage of up to $100,000 on stolen funds. The Ultimate Plus benefits include security for unlimited personal devices, investment account activity alerts, and credit monitoring with major three bureaus. Members get stolen funds reimbursement of up to $1mn. All these plans also offer coverage for lawyers and experts assisting you with resolving the case.
A new subscription can be got using major debit/credit cards. They are automatically renewed each year. To add a member, renew service or change plan, you can sign into your LifeLock account or seek help from the customer service. As for refunds and cancellation, request for same for monthly subscription must be made within 14 days. Those who have taken annual subscription are eligible for refund if a request is made within 60 days of purchase. The Help section has topics dealing on account management, software and related. For complaints or queries on cancellation, refund, technical assistance, or others, reach the LifeLock support.