Contact Leeds Castle: Find below customer service details of Leeds Castle, Kent, including phone and email. Besides contact details, the page also offers a brief overview of the tourist destination.
Address
Leeds Castle,
Maidstone, Kent ME17 1PL
Directions: Google Maps
Support
Phone: 01622 765400
Email: [email protected] (general)
Email: [email protected] (reservation)
Email: [email protected] (feedback)
_______
About Leeds Castle
England, the land of Edwardian castles, is home to "The Loveliest Castle in the World", commonly known as the Leeds Castle, a 12th century medieval stronghold, built on a sprawling 500 acres of estate, by Robert De Crevecoeur, a Norman baron in 1119.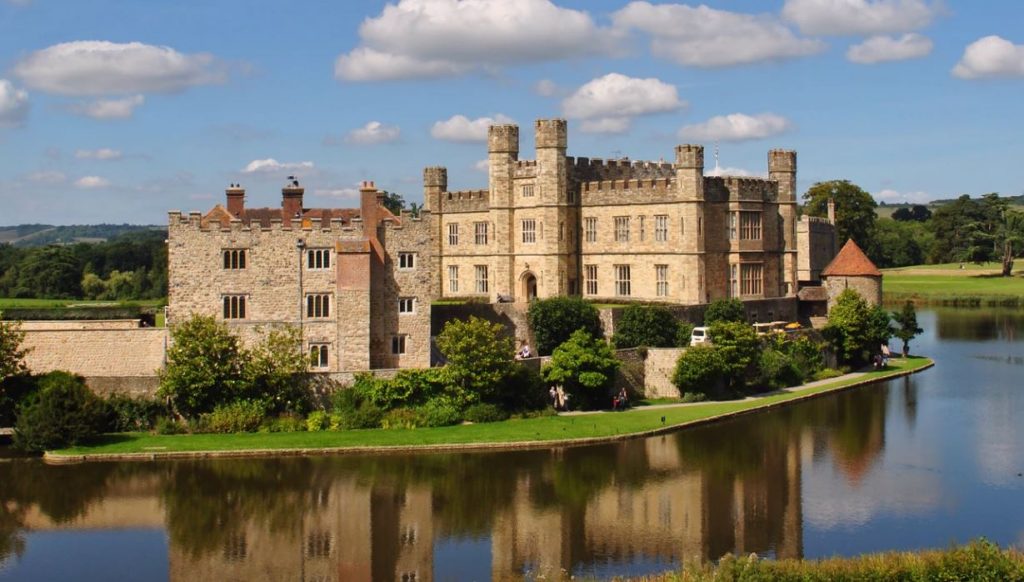 The Castle pulls off year round attractions, driving over 600,000 visitors annually, to visit the enchanting castle interiors, beautiful parklands, formal gardens, and hosting a variety of events, weddings, conferences, and fairs, for public entertainment.
Celebrating 900 years of history, the Leeds Castle served various roles in the past, as a Norman stronghold, as a private residence for medieval queens, as a palace for King Henry III, as a Jacobean country house, as a Georgian Mansion, and finally as a retreat for the noble aristocrats of the 20th century.
The Castle, in 1926 turned as a private residence for the last owner of the Castle, Lady Baillie, a wealthy heiress, and is now a 21st century historic property of Britain, and one of the most often visited castles in England.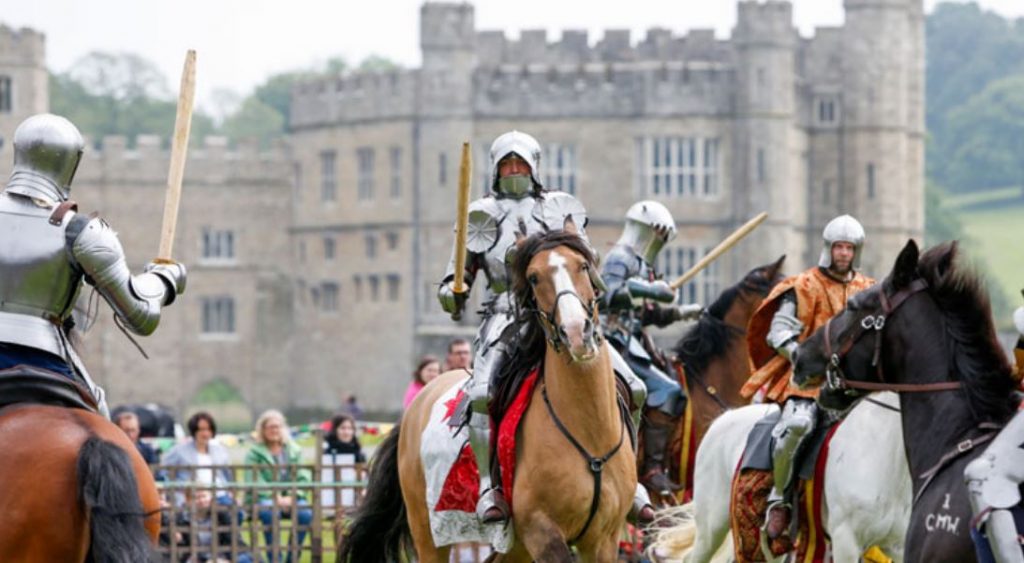 A variety of attractions, are in-store for tourists, which includes the Castle (12th century Stronghold), the Maze and Grotto (Labyrinth garden), the Gatehouse Exhibition (Artifacts of Castle history), and the Dog Collar Museum (130 Dog Collar Collections).
Other outdoor attractions include the Beautiful Gardens (500 acres of Estate and Formal gardens), Playgrounds (Adventure playgrounds for Children), Falconry (Explore Birds of Prey Centre), and the Wildlife (Explore woodlands, parklands, lakes, and meadows).
Visitors can pay for a day, and use the ticket multiple times, for a free visit, all through the year, and the ticket is inclusive, of year round events and activities. The admission fee costs £26 for adults, and £17.50 for children aged 4-15, and £24 for senior citizens and students, and is free for children below 4. The Castle also offers family tickets for £74 and, limited edition souvenir of 5-year tickets for £100. Tickets can be purchased online at least one day in advance. Purchase of an Adult Admission, Child Admission, Senior Admission, Family Ticket and Freedom Pass can be made using major credit cards. Note that all sales are final. Tickets also cannot be transferred or exchanged.
The Castle is open all round the year, from 10:30 am and closes by 6:00pm every day, and remains closed in early November for fireworks, and Dec 25 for Christmas. Visitors can extend their stay at the Castle grounds, enjoying laid-back retreats at the Holiday cottages, Bed and Breakfast suites, and at the Knights Glamping tents. The Castle also offers fine gourmet-dining experience, at the Castle banquet hall, and restaurants, treating visitors with an exotic platter of vintage cuisines.
The Castle is 7 miles from Maidstone, and a 1-hour drive from London, and is 30-minutes away from Dartford River Crossing. Visitors can also take coach shuttle service from Bearsted, the nearest railway station from the Castle. Additionally, Coach tours from London, run all through the year, connecting the Castle with major cities of Britain. For more information or queries on tickets, events, dining, photography, parking, career, or others, reach the Castle Leeds support.