Contact League of Legends: Find below support details of League of Legends, including phone and email. Besides contact details, the page also offers a brief overview of the game.
Head Office
Riot Games, Inc.,
12333 W. Olympic Blvd.,
Los Angeles, CA 90064
Support
Web: Submit Ticket
Email: [email protected] (parent company)
Email: [email protected] (queries on privacy practices)
Phone: nil
_______
About League of Legends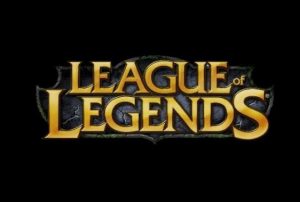 League of Legends is a fleet-footed, highly competitive multiplayer online battle arena (MOBA) video game. Developed and published by Riot Games for Microsoft Windows and macOS in the year 2009, this game takes its inspiration from The Warcraft III: The Frozen Throne Mod, Defense of the Ancients.
The game is based on a "free-to-play" microtransaction model. You can make in app purchases from the shop available in the game, which will give you an added-benefit over the other players by saving you time and mainly providing you with items which aren't available for others. There are over 140 different champions and countless customisations available. One will have to get to level 5 to access majority of the gameplay options. Money is mostly spent by users for cosmetic items like skins, and unlocking champions.
Whether you are playing solo or with friends, your best friends are the champions, who each have their idiosyncratic abilities and gameplay. Along with the non-players characters called minions and monsters, the champion constantly vies to destroy the Nexus, a structure which lies in the center of the opponent's base. Each match in the game is individually separate as the champions are fairly weak at the beginning, but gather strength gradually by acquiring items and experiences. The game consists of three running modes: Summoner's Rift, Twisted Treeline and Howling Abyss. You can play with friends as a group or play with total strangers. Players will be grouped up into a team of five total players. Each match can go anywhere between 20-50 minutes.
With the soaring popularity and recognition as world's most active competitive game, multiple worldwide tournaments are conducted, accompanied by the prestigious Champion Series, where alphas from all around the globe compete. The popularity of the game demanded for more expansion which emerged in the form of merchandises like toys, accessories, apparel along with partnership with media houses through music, web series, documentaries and books.
League of legends is not only the popular most online game with an ever growing and active fan base but also tops on video streaming communities like YouTube and Twitch TV. It repeatedly ranks first in the most watched hours. Adding on the recognition, the game has won numerous awards such as the Reader's Choice Award for PC Best Strategy Game in IGN's Best of 2009 Awards in 2009; and the PC Gamers' Choice category in GameSpy's Gamers' Choice Awards 2009. It has time and again been nominated for awards in various categories including Best eSports Game, Choice Video Game, Radio 105 eSports Game of the Year, among others.
New players can register on the website to get started. You can read the new player guide with chat commands and information on game modes. For more information or queries on registration, payment, cancellation, in-app purchases, refund, installation, troubleshooting, or others, reach the League of Legends support.