Contact LAZ Parking: Find below customer service details of LAZ Parking, including phone and email. Besides contact details, the page also offers a brief overview of the parking company.
Head Office
15 Lewis Street Hartford,
CT 06103, United States
Customer Service
(855) LAZ-4040 (1-855-529-4040)
Email: [email protected]
Email: [email protected]
______
About LAZ Parking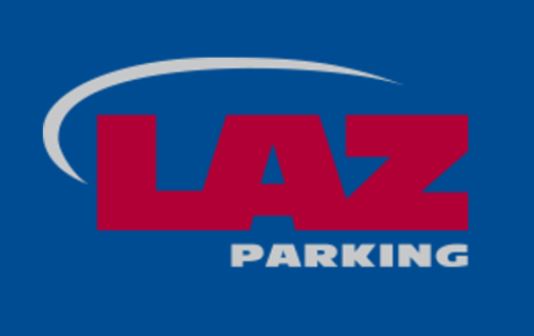 LAZ Parking is a leading US parking solutions provider founded by friends Alan Lazowski, Jeff Karp and Michael Harth in 1981. The company today claims to manage million parking spaces in thousands of locations nationwide. Some 13,000 employs manage the 1.2 million parking spaces. The managed, leased and self-owned parking solutions bring in annual managed revenue exceeding $1.4 billion. The 3,155+ locations across 36 states include Atlanta, Boston, Chicago, Dallas, Los Angeles, New York, San Diego, San Francisco, Houston, among others. LAZ Parking's monthly and hourly parking options can be searched on the homepage by address, neighborhood or landmark.
The solutions designed for clients and property owners include the leasing of facility, a management agreement or selling of parking facility. LAZ has trained professionals who run the facilities. And with leasing, property owners can receive guaranteed monthly income and do away with the hassles of managing parking programs and offering quality parking services. As for buying, the LAZ Parking Realty Investors take care of the acquisition of parking garages, surface parking lots or airport parking facilities.
Parking assets managed by LAZ can include office buildings, health care institutions, government agencies, venues and retail outlets. You can get more details by contacting the local LAZ representative. LAZ's personnel is not involved in operations of parking facilities, but also in its maintenance. LAZ has cleaning and maintenance programs to ensure parking assets are serviced well. A round-the-clock customer care team manages the monitoring of the garages and gates, and queries involving tickets.
Car owners who want to reserve a parking lot can do same on the website. Use the search to locate an available garage. You can then proceed to pay and reserve your parking spot. Upon confirmation you will get a link to view or print your Parking Pass. You can view and manage your passes by signing into your account. Users can change or cancel reservation up to 24 hours prior to parking time. All sales are final after the cancellation window has passed. Payment for reservation can be made using all major credit cards. For complaints or queries on parking locations, payment, cancellation, refund, or others, reach the LAZ Parking support.