Contact Las Vegas Athletic Clubs: Find below customer service details of Las Vegas Athletic Clubs (LVAC), including phone and email. Besides contact details, the page also offers a brief overview of the health club.
Head Office
Las Vegas Athletic Clubs
2655 South Maryland Parkway Ste 201
Las Vegas, NV 89109-1666
United States
Customer Service
Phone: 702-734-8944
Email: [email protected]
______
About Las Vegas Athletic Clubs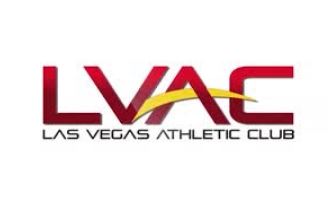 Las Vegas Athletic Clubs (LVAC) is a chain of health and fitness club established in 1977. First started as a racquetball club, the Las Vegas-based fitness chain later ventured into traditional health club offerings. Today it operates health and exercise facilities in Southern Nevada, with staff that are well-trained and equipments that ranges from cardio to strength training. Besides weights, machines and cardio equipments such as treadmills, elliptical and rowers, you will find indoor swimming pools, running tracks, racquetball/handball courts and women's only training areas.
Current LVAC locations include Maryland Pkwy, Eastern Ave, Wellness Place, Decatur Blvd, Rainbow Blvd, Flamingo Rd, and Sahara Ave. Location details are published on the website. All LVAC facilities are open 24 hours. Short term membership rates begin at $20 for a single day and $50 for one week. You can get a free VIP one day pass to explore the club before joining. All members are required to show their membership card. LVAS rules require proper gym attire when using the facility. Locker facility is available for storage of bags. Bathing suits are required in pools and spas. You can get a new membership on the website or by speaking to LVAC support. Members can also make payment for their membership online through major credit cards.
Those who love group witness and personal training, there are more than 700 classes held at LVAC centers each week. You can check the schedule of classes on the website. Group classes include kickboxing, aqua aerobics, body combat, belly dancing, cycle, kettle bell, tai chi and zumba. There are special cardio classes, high intensity/strength training as well as low intensity formats. To reserve a spot, you can sign into your account and pick a time. Fitness members must upgrade to Premium or Platinum for team training classes. For woman who want to work out with a little more privacy, there is a woman's facility where you can find cardio and core training equipments. The LVAC Woman facility also has TV monitors so you can see your children in the playroom or to watch your favourite show. For complaints or queries on locations, payment, cancellation, refund, career, or others, reach the LVAC support.