Find below customer service details of Lanka IOC, Sri Lanka. Besides contact details, the page also offers a brief overview of the fuel company.
Head Office
Level 20, West Tower
World Trade Center,
Echelon Square, Colombo 01,
Sri Lanka
Customer Service
Phone: +94 11 2475720 (corporate)
Phone: +94 11 2475720 (business partnership)
Email: [email protected] (career queries)
_____
About Lanka IOC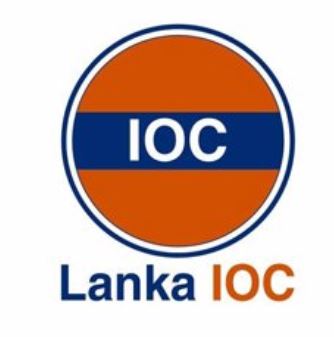 Lanka IOC is an energy company engaged in selling and distribution of petroleum products in Sri Lanka. A wholly owned subsidiary of Indian Oil Corporation, Lanka IOC began operations in the year 2002. The Colombo-based company currently manages close to 205 fuel stations across the island. Lanka IOC also sells fuel products through its network of franchisees that together employ more than 5,000. You can locate fuel stations, service stations and distributors using the store locator on the website.
In 2018-19, Lanka IOC posted revenue of LKR 86.32 bn through its business lines of autofuel, lubricants, bunkering and petrochemicals. The leading energy company also has stake at Ceylon Petroleum Storage Terminals Limited (CPSTL). It further operates an oil terminal at Trincomalee, a lubricant plant with 18,000 tonnes per annum capacity. Listed on the Colombo Stock Exchange, the company is also a leading supplier of bitumen in the island nation.
Besides fuel and lubricants, some Lanka IOC stations have convenience store, 24-hour ATM, automatic carwash and food mart. The fuel stations also provide toilet facilities and free air pump to inflate car and bike tyres. Speaking of fuel products, you will find normal petrol and diesel, XtraMile Diesel and XtraPremium Petrol. The XtraMile Diesel is highest quality diesel you will find and conforms to international standards. As for XtraPremium Petrol, it conforms to international Euro 3 standards and is recommended by auto makers globally.
IOC Lanka's lubricant products are also recommended by manufacturers like Hyundai, Maruti, Tata and Volvo. The Servo lubricant product catalog includes Servo Futura, Servo Superior, Servo Xee, Servo Pride, Servo Premium, Servo 2T Supreme, Servo 4T Synth, Servo 4T Zoom, Servo Gear Super, Servo Gear HP and Servo Transdex. There are products for passenger cars, SUVs, motorbikes, vans, buses and three wheelers. You can visit the website for information on corporate solutions, dealer locations, career or others.