Find below visitor support details of Laguna Beach, California. Besides contact details, the page also offers a brief overview of the tourist destination.
Address
Laguna Beach,
381 Forest Ave
Orange County, CA 92651
United States
Directions: Google Maps
Support
Phone: 1-800-877-1115
Phone: 949-497-9229
Email: [email protected]
______
About Laguna Beach
A prominent beach destination in Southern California, Laguna Beach is a seaside resort popular for stunning cove beaches, and home to a large colony of artists, from all over the world. Located at Orange County, the beach name originates from a Spanish word Lagoon, and in earlier times was a settlement site for Paleoindians, Tongvas, and the Mexicans.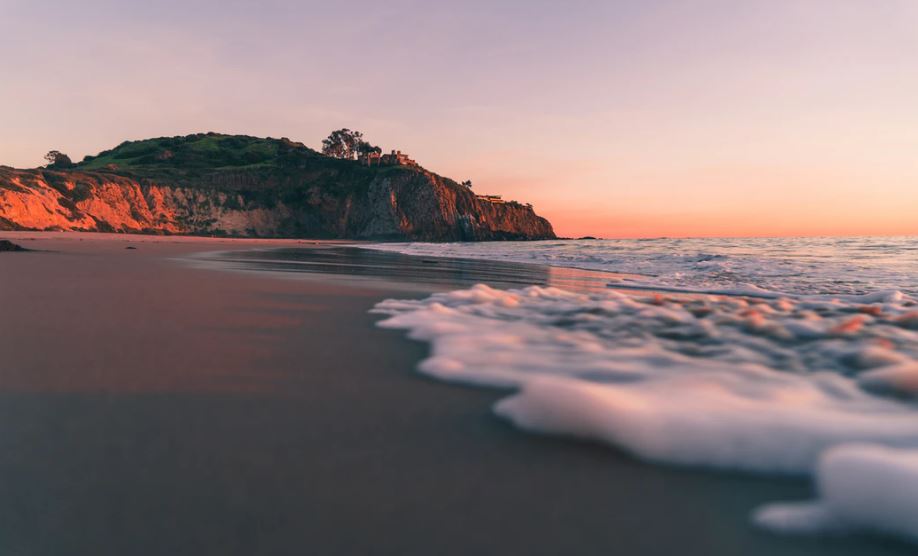 Founded in 1887, Laguna Beach was instituted as a city in 1927, encompassing an area of 9.86 square miles, with a population of nearly 23,700 residents. Idolised as the crown jewel of Orange County, Laguna Beach is a protected marine reserve, and is a tourist destination visited by 6 million people every year. Majority of the residents are artists, and have the largest concentration of art galleries in California.
The beach coastline stretches over 7 miles, studded with 36 cove beaches, and has an all-year round Mediterranean climate, perfect for outdoor activities, and water sports. Tourism industry is popular in Laguna Beach, with ocean front accommodation, and 100+ restaurants, and shops, making it an ultimate hideaway destination for summer holidays and weekend escapes, all year round.
Top 5 cove beaches worth visiting along the Laguna coastline are Thousand Steps, Crescent Bay, Victoria Beach, Pearl Street Beach, and Newport Beach. Besides beach strolling, other attractions for tourists are the Crystal Cove State Park, Heisler Park, Canyons Wilderness Park, Pacific Marine Mammal Centre, and the Laguna Playhouse. For art lovers, there are over 80 art galleries exhibiting works of nearly 400-artist residents, at Orange County.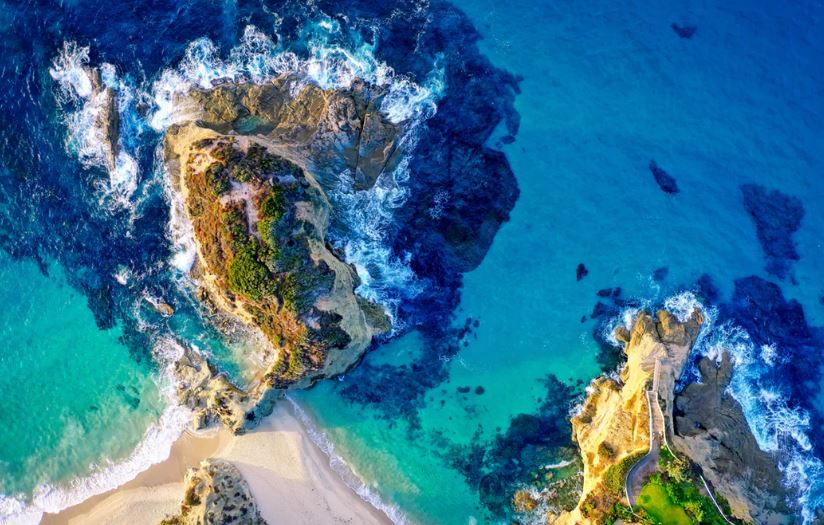 At Laguna Beach, there are beaches specifically meant for swimming, tide pooling, surfing, snorkeling, skimboarding, and stand-up paddling. For outdoor beach adventures, there are hiking, biking, and exploring the sea caves during low tides, capture the best views of the coast on a water tank trail, enjoy sea kayaking along the protected marine reserve, drive a mountain bike car along the Canyon and Laguna Coast Wilderness, and climb the Aliso Peak for panoramic views of the coastline.
Beach hours are open from 5:00am- 1:00am, all year round and accommodations are aplenty, with rooms starting from $109. Summer is the ideal time to visit the beach, and is the busiest season from April- September. The summer festivals are the next big thing, at Laguna Beach from June – September, and kick-starts with Fete de la Musique Celebration, Laguna Beach Sawdust Arts & Crafts Festival, Laguna Art-A-Fair, Festival of Arts, and the Pageant of the Masters.