Contact KYMCO: Find below customer service details of Kwang Yang Motor Co Ltd, Taiwan, including phone and email. Besides contact details, the page also offers a brief overview of the automobile company.
Head Office
Kwang Yang Motor Co Ltd
80794 No.35, Wansing St.,
Sanmin District, Kaohsiung City
Taiwan
Customer Support
Phone: 0800090130
Phone: 07-3822526*700
Phone: +886-7-382-2526 (corporate)
Email: nil
______
About KYMCO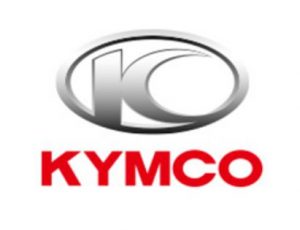 Kwang Yang Motor Co, Ltd, or KYMCO, as it is better known, is one of Taiwan's most reputed scooter/motorcycle makers with headquarters in Kaohsiung, Taiwan. The company manufactures more than 500,0000 vehicles annually and has very few competitors that actually match up to its might. Globally, KYMCO is a prominent name among powersports brands that has lived up to the expectations of its consumers through persistence in research and its conduct of ethical business.
What initially began as a technology transfer between Japan's Honda and a nascent KYMCO in 1964, steadily graduated into a strong business relationship with mutual benefits for both the companies. Soon, Honda's interest in KYMCO as a shareholder transformed the company and in the next few decades, KYMCO began setting up overseas subsidiaries with enhanced focus on testing and R&D facilities. Today, the group is operational in 107 countries with a host of manufacturing facilities as well establishment of several marketing and sales companies.
The company's first two-wheeler, C200 was launched in 1964 but it was the Hao Mai 125, manufactured between 1990 and 2008 that really catapulted KYMCO to world-class heights. With successful sales, the company began to develop and sell its products independently from 1992 and the next decade saw KYMCO acquire back Honda's interest in the company. Currently, the company has an annual turnover of over 1bn US dollars. It currently has sales channels and manufacturing facilities that span Europe, America, Asia and Africa.
The product range is distinct and is chiefly categorized into Maxi Scooters, Quad and Mobility Scooters. X-Town 300i, Xciting S400i, Agility 300 and X-town CT-125 are some of the major offerings under the MXi Scooters product range. With a major shift in the company's strategies in the light of eco-friendly modes of commutation, KYMCO has developed its two-wheeler, LIKE EV that was recently unveiled at some of the recent Motor Shows.
Under the Quads section, MXU300 and MXU700EX are two ATVs that cater to the off-roader aficionados. High quality mobility scooters to assist the healthcare industry like the MiDi XLS provide both comfort and sophistication. Maxi XLS is another fresh offering that has been developed to suit rough terrains yet stays reliable and comfortable for the users. For complaints or queries on dealer locations, service centers, warranty, catalog, career, or others, reach the KYMCO support.