Find below customer service details of Kwik Trip. Besides contact details, the page also offers a brief overview of the convenience store chain.
Head Office
Kwik Trip, Inc
1626 Oak Street, P.O. Box 2107
La Crosse, WI 54602-2107
United States
Support
Phone: 1-608-781-8988
Phone: 1-800-305-6666 (rewards program)
______
About Kwik Trip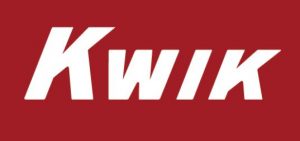 Kwik Trip is an American convenience store chain that operates primarily in the states of Wisconsin, Minnesota and Iowa. Founded by Don Zietlow in 1965, Kwik Trip currently has a network of more than 600 stores selling dairy products, sandwiches, baked goods, soups and essential items. In Iowa, Kwik Trip operates as Kwik Star. Headquartered at La Crosse, Wisconsin, the privately-held company employs more than 22,000 to manage its operations. Annually the stores bring sales that exceed $4.5 billion. Kwik also has its own bakery, dairy, distribution and transportation divisions. The dairy is branded under the Nature's Touch name.
While majority of the stores bear the name Kwik Trip, you also have stores under Hearty Platter and Kwik Star Express operated by the parent group. Locate a store nearest to you using the store locator on the website. You can search an outlet by city, state or zip. Each week the stores welcome more than 8 million customers. Items you can shop include fresh fruits, drinks, sandwiches, hot dogs, fresh coffee, and ready-to-eat food items. Know the ongoing offers and promotions at a Kwik outlet by accessing the Daily Deals section on the website. Besides food and groceries, Kwik also sells fuel at some of its stores. You will find here full service truck stops with fuel stations.
To reward regular Kwik visitors, the company has designed a loyalty program called Kwik Rewards. Members of the program can earn rewards and discounts by visiting stores. To become a member, you will need to first purchase the Kwik Rewards card and register same on the website. The card can be purchased at any Kwik Trip or Kwik Star location. Smartphone users can also register using the Kiwk Rewards app. Members earn free food, digital pushcards, exclusive coupons and fuel discounts for shopping at Kwik. Fuel discounts can be earned by purchasing qualifying in-store items. Note that they must be used within 30 days after they have been earned. You can track rewards earned by signing to your account on the web or smartphone app. For complaints or queries on store locations, parking, catalog, career, or others, reach the Kwik Trip support.