Contact Kuwait Police: Find below customer service details of Kuwait Police, including phone and email. Besides contact details, the page also offers a brief overview of the law enforcement agency.
Head Office
Ministry of Interior – Kuwait Building, Area 7
Al Farwaniyah 81015
Kuwait City
Support
Phone: 112
Phone: +965 25315393 (Kuwait City police station)
Phone: 164 (Kuwait Govt Online)
Phone: +965 1800164 (Kuwait Govt Online)
Phone: +965 25581777 (Ministry of Interior)
Email: [email protected]
____
About Kuwait Police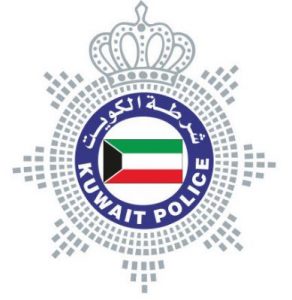 Kuwait Police is the chief agency responsible for maintaining law and order in Kuwait. Formed in the year 1938, Kuwait Police is governed by the Ministry of Interior. It manages close to 62 police stations across the country, categorised into six governorates. The list of governorates include Jahra, Kuwait City, Farwaniya, Hawalli, Mubarak Al-Kabeer and Ahmadi. The law enforcement agency also has several departments to enforce laws and maintain security of the citizens. The Kuwait Police investigates crime, checks terrorist activities, monitors forced labour and human trafficking, and much more.
The Ministry of Interior of Kuwait is also responsible for checking traffic violations, granting visas, immigration and passports. The General Department Of Information System maintains data of Kuwaiti passports, election card, sponsorship, residency, visas, driving licenses and traffic violations. Browse the Ministry of Interior's e-visa section to apply for new visas. The e-visa system is open to citizens of a number of countries. The list includes Singapore, Spain, Turkey, Australia, Germany, Malaysia, Sweden, Italy, UK, France, Japan, Hong Kong and the US.
The Forms section on the website lists the forms needed for traffic, citizenship, immigration and travel. Also, the government operates the e-portal for visitors, citizens and businesses to avail a number of services. On the Kuwait Government Online website you can apply for ID, driving license, request for medical report, renewing vehicle license, apply for work permit, among others. For more information or queries on police stations, reporting crime, online services, forms, careers, or others, reach the Kuwait Police support.