Contact Kumho Tyres: Find below customer service details of Kumho Tyres, including phone and email. Besides contact details, the page also offers a brief overview of the company.
Head Office
Kumho Tire Co Inc
555, Sochon-dong, Gwangsan-gu,
Gwangju, South Korea
Phone: 062-940-2114
Customer Service
Phone: 1588-9582 / 080 061 1212 (South Korea)
Phone: 1-800-HI-KUMHO (445-8646) (US)
Phone: 01788 820200 (UK)
Phone: 069 / 94 33 18 – 46 (Germany)
Email: [email protected] (US support)
______
About Kumho Tyres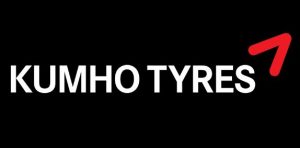 Kumho Tyres is a South Korean tyre manufacturing company with its headquarters in Gwangju. Having major manufacturing and R&D facilities in the country, the company also exports its products worldwide. Kumho Tyres is one among the most popular tyre companies associated with motorsport events and with a global presence that extends across 180 countries, the company has established itself as the seventh biggest company in South Korea since its inception in 1977. Headquartered at Seoul, Kumho employs close to 9,500 individuals. It also has eight manufacturing plants in four countries.
The company has been able to achieve stupendous success in the arena of motorsports that can be credited to their smart association with such sporting teams that show spirit and a thirst for success. Be it on the track or on the road, the tyres on offer provide stability and endurance that have proved their worth for years. Kumho makes tyres for vehicles of almost every segment and size. The versatile range of options on offer makes it easier for customers to choose a tyre that best suits their requirements. Many of the leading car companies prefer to use Kumho tyres as part of their original equipment. The extensive dealer network of the company is also a big plus that enables the company to reach out to their customers for all kinds of services and support.
The experts at Kumho's R&D facilities have developed the products by way of extensive research and testing under extreme conditions. With such a commendable line of tyres for vehicles that range from heavy trucks and buses to passenger cars and SUVs, the company has established itself as a tough competitor to the best in the business. To add to its achievements, Kumho tyres have to its credit the development of a tyre for Formula 1. Moreover, Kumho tyres also is an official club sponsor.
The user-friendly website of the company makes it easy for customers to select their choice of tyre as per requirement. It also has quick links and dealer locator options that serve to be of great utility. Useful tips and information on tyre maintenance are also available in the website. The company also enjoys wide popularity in the European continent, where it is known Kumho Tyre.
Kumho currently has operations in Germany, UK, Spain, Australia, Russia, France, Italy, Korea, China, Japan, Turkey, Vietnam, US and Canada. You can view the e-catalog on the Kumho website. Further, you can filter tires by vehicle types such as hatchbacks, sedan, SUV, truck and bus. The popular sub brands you will find include Solus, ECSTA, Ecowing, I'Zen, Sense and WinterCraft. On each product page, you can see the highlights along with specification and related information. Most Kumho tires come under a warranty of 5-6 years. Do check the warranty slip for details when purchasing. The warranty does not cover damage or irregular wear due to road hazards, cuts, punctures, improper inflation, overloading and high-speed spinning. For complaints or queries on dealer locations, warranty, manual, service center, career, or others, reach the Kumho support.