Contact of KTM Berhard customer service (phone, email)
Contact Keretapi Tanah Melayu: Find below customer service details of KTM Berhard, including phone and email. Besides contact details, the page also offers a brief overview of the train company.
Head Office
Ibu Pejabat KTM BERHAD,
Jalan Sultan Hishamuddin,
50621 Kuala Lumpur.
Phone: +603 – 2263 1111
Customer Service
Phone: +603 – 2267 1200
Email: [email protected]
____
About Keretapi Tanah Melayu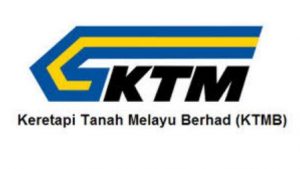 Keretapi Tanah Melayu, also known as KTM Berhard, is a Malaysian train operator that was founded in 1992. The government-linked company operates from its headquarters at Kuala Lumpur. It operates two train lines – West Coast Line and East Coast Line. The several branches within the lines include Bukit Mertajam, Port Klang, Padang Besar, Kamunting-Butterworth, Butterworth-Garun, Port Klang, Kempas and Butterforth. KTM Intercity, KTM ETS and KTM Komuter are its chief subsidiaries.
KTM ETS is an inter-city rail service that operates along the electrified West Coast Line. The trains travel up to 160 km/h on electrified metre gauge rail line. The coaches come with amenities like a food bar, comfortable seats, luggage rack and LED TV. KTM Intercity is an intercity train service operating in Malaysia, Singapore and Thailand. It is operated by Keretapi Tanah Melayu Berhad (KTMB). Most services operate from Kuala Lumpur central station. KTM Komuter began operations in 1995. It connects Kuala Lumpur and the surrounding Klang Valley suburban areas. 'Park & Ride' facilities are provided at stations at a nominal charge.
The train timetable, fare and concession are available on the website. Purchase of tickets can be done not less than 4 hours before departure. There are different fares for adults and children. Senior citizens and disabled travellers receive concession on the fare. Tickets can be purchased at the station ticket counter, through the kiosk or online using major credit cards. Students can benefit with the KTMB I-Card Student and KTMB Komuter Link discount card. If you are always on the go, you can now plan your journey and purchase tickets through the KTMB MobTicket app. For more information or queries on schedule, tickets, parking, or others, reach the KTM Berhard support.