Find below the customer service details of KT. Besides contact details, the page also offers a brief overview of the telecom company.
Head Office
90 Bulljeong-ro (206 Jungja-dong),
Bundang-gu, Seongnam-city, Gyeong
Gi-Do, 13606 Korea.
Customer Service
Phone: 080-448-0100 (domestic)
Phone: +82-2-2190-0901 (international)
Email: [email protected] (global business)
_____
About KT Corporation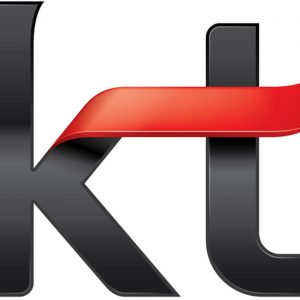 Headquartered in the Bundang district of South Korea, KT Corporation is the largest telecommunication service in South Korea in terms of customer numbers. Founded in the year 1885, the company caters to a large number of customers and offers various products such as fixed line, mobile telephony, Internet service, digital television, credit cards, entertainment, education, real estate, infrastructure, sports and software. With a revenue of over 24 billion KRW, KT played a major role in turning South Korea into an important Information technology hub. Interestingly the company sold its wireless affiliate in the year 1994 only to return to the wireless market by launching KT Freetel Co Limited. By merging itself with the KT Freetel Co Limited, the company instantly became the ninth richest conglomerate in South Korea. This step raised the company's net worth to 24 Trillion Korean Won. The amount translates to a whopping $24.69 billion.
The company has expanded its horizons into multiple countries and proved its mettle by providing exemplary service to its customers. In the year 2017, the company launched a GIGA Island in Bangladesh. This single step enabled lakhs of people to get access to high-speed internet. From Brunei, Mongolia, South Africa, Rwanda, Poland, United States and Uzbekistan, the company has provided splendid service to the residents. The company is known to invest in high-efficiency technology which makes the life of people easier. KT Corporation offers local, domestic long-distance, and international long-distance fixed-line services across the world. The company has dabbled into media and content services as well. From digital music streaming, online advertising and network/satellite services, the corporation has proved to be one of the trailblazer corporations to bring technology to people. The company has become one of the major telecom players in South Korea to the extent that around 90 percent of fixed-line subscribers in the country use the KT  service. The number is staggering! Even though multiple players have entered the industry of wireless services in South Korea, 45 percent of wireless users still use the KT service. 
In 2011, the company went ahead to launch an entirely new unified brand known as "Olleh". The brand caters to both fixed-line and cellular broadband customers. As of 2021, The company has successfully field-tested 5G data transmission based on 28 GHz bandwidth. Their exemplary customer service has won them multiple awards. The company has an "AI Customer Service Center" which has won Stevie awards for multiple years in a row.