Contact of KontrolFreek.com customer service
Contact KontrolFreek: Find below customer service details of KontrolFreek.com, including phone and email. Besides contact details, the page also offers a brief overview of the company. Reach the customer service below for support, complaints or feedback.
Head Office
2020 Howell Mill Road,
NW Suite C-119
Atlanta, GA 30318
United States
Phone: 888-529-1543
Customer Service
Email: [email protected]
____
About KontrolFreek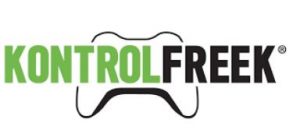 KontrolFreek is a manufacturer and retailer of gaming accessories. Founded in 2007, KontrolFreek operates from its headquarters at Atlanta, Georgia, US. KontrolFreek mainly specialises in attachable joystick accessories and is making its presence felt in the gaming-accessory market.
When it launched the FPS Freek thumbstick line in 2009, it was a rage among gamers who wanted improved control and accuracy of their controller sticks. The website claims it uses "ergonomics, innovative design and quality materials in products to increase performance and comfort". The products brought in the market are also 100% tournament legal. They can be purchased online or through retail stores like GameStop and Best Buy. Authorized online resellers include Amazon, GameMore, WePlay, Elgiganten, and Zmart Games.
The store locator on the website is a handy tool for locating stores selling KontrolFreek accessories. If you are not sure of the right product you need, the Buyer's Guide on the website will help you with just the same. The thumbsticks come in an array of shapes and sizes.
Shopping of KontrolFreek products can be done directly on the official website. Product categories found include performance Thumbsticks, grips, cables/accessories and skins. You can filter products by height, controller type and concavity. There are Thumbsticks for PlayStation, Xbox One, Nintendo Switch and Xbox 360.
Popular Thumbsticks currently sold include FPS Freek Battle Royale, Alpha, Omni, FPS Freek Vortex, Turbo for Nintendo Switch, Striker, CQCX, Spaceland Zombies Edition, Call of Duty Revive, Atomic, Ultra, Classic, FPS Freek Phantom, FPS Freek Snipr, FPS Freek Galaxy, Hoops Freek, Spped Freek, Gamerpack Alpha, Gamerpack Phanton, Overwatch, and Destiny 2: Guardian Crest. Cables and accessories includes gaming USB cable, carrying case, screen protector, and stickers.
Purchases on KontrolFreek.com can be done using Visa, MasterCard, American Express or Discover cards. Standard shipping takes 3 to 8 business days. You can use express shipping options for faster delivery. KontrolFreek also ships internationally. If you are not happy with the Thumbstick, you can return same within 30 days for a full refund. For more information or queries on store locations, cancellation, warranty, software, or others, reach the KontrolFreek support.