Find below customer service details of Kimpton Hotels, including phone and email. Besides contact details, the page also offers a brief overview of the hotel chain.
Head Office
Kimpton Hotel & Restaurant Group LLC
222 Kearny St Ste 200,
San Francisco, CA 94108
United States
Customer Service
Phone: 1 800 546 7866 (US)
Phone: 800 980 9811 (Mexico)
Phone: 400 83 09 282 (China)
Phone: +800 4444 5566 (UK)
Phone: 1-888-211-9874 (Rewards Club queries)
______
About Kimpton Hotels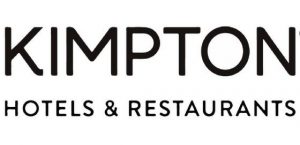 Kimpton Hotels are an award winning chain of boutique hotels, owned by the Kimpton Hotel & Restaurant Group, LLC, based in San Francisco. Awarded the Conde Naste Traveler Readers Choice Awards in 2018, Kimpton Hotels are the pioneers to introduce boutique style hotels from 1981. Founded by Bill Kimpton, the concept of a boutique hotel is to create a liveable space with the comforts of a home. With 75 hotels and 85 restaurants in 41 cities, all Kimpton properties adopt green sustainable practices for an environmentally friendly hotel.
An established hospitality brand for over three decades in San Francisco, the Intercontinental Hotels Group is the parent company of Kimpton Hotels from 2015. Located worldwide, Kimpton Hotels operate in Asia Pacific, Central America, Europe, and North America. In the United States, you can locate a Kimpton property in Atlanta, Boston, Chicago, California, Florida, Los Angeles, Miami, New York City, Philadelphia, San Francisco, San Diego, Seattle, and Washington D.C, to name a few. New destinations and properties are ready to launch at Bali, Louisiana, Montana, Nebraska, and many others, by the Kimpton Hotel group in 2020.
At Kimpton Hotels guests can enjoy complimentary services of morning coffee and tea, bike rentals, pet friendly amenities, kids program, and free Wi-Fi. Standard property amenities at every Kimpton Hotel includes on-site restaurant, rooftop bar, evening wine hour, fitness centre, spa and indoor pool, laundry, daily housekeeping, valet parking, complimentary air shuttle and local transportation services.
The room amenities include gourmet local treats, yoga mats, luxury bath amenities, refrigerator, mini-bar, in-room dining, luxurious linens and robes, and umbrella. Guests can opt for a standard king size room, suites with double bed, Mountain View king room, city view king deluxe room, king spa premier room, and grand suites.
Kimpton Hotels have a tie-up with IHG business edge, and offer a 10% discount for members, applicable to hotels participating in the loyalty rewards program. Members of IHG rewards club are eligible for exclusive rates, earn 1000 points for every night, airline miles, digital rewards and points, gift cards, and free Wi-Fi. Members also enjoy a $30 in-room spa credit during their stay, and are eligible for customer stay preferences. Average rates per night per head start from $110 USD for a standard room to $369 USD for a king deluxe room. Reservation of a room can be done directly on the website using major credit cards.
Cancellation policy is within 48 hours, and varies with hotel terms and regulations, and reservations cancellation time is before 6:00pm local time. Early departure fee is applicable, for one night along with tax, and a credit card with valid ID proof is necessary at the time of check-in. The local hotel check-in time is 4:00pm, check out time is at 11:00am, and a guest amenities fee of $25 per night is applicable at all Kimpton Hotels. For complaints or queries on reservation, cancellation, refund, career, or others, reach the Kimpton Hotels support.