Find below visitor support details of Khao Sok National Park, Thailand. Besides contact details, the page also offers a brief overview of the tourist destination.
Address
62 Khlong Sok, Phanom District,
Surat Thani 84250, Thailand
Directions: Google Maps
Support
Phone: +66 77 395 154 /139
Email: nil
_______
About Khao Sok National Park
Believed to be one of the oldest rainforests in the world, the Khao Sok National Park is 160 million years old, nestled in the mountainous landscapes near Phuket, in Southern Thailand. Established in 1980, the National Park unfolds on 739 square kilometres of land, studded with waterfalls, limestone caves, evergreen rainforest, wildlife, and rare species of flora and fauna. Khao Sok is the 22nd National Park of Thailand, with 80% rainforest at the plain and foothills, and is one of the frequently visited attractions of Thailand.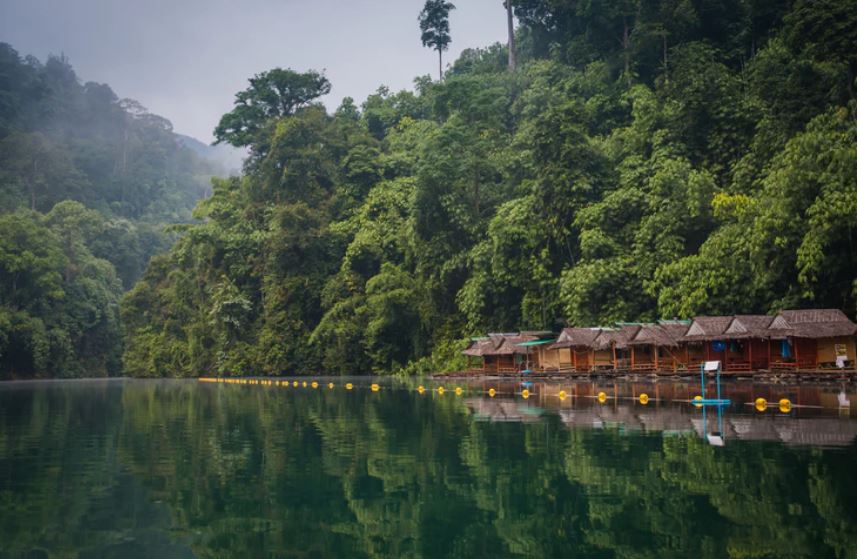 A safe haven for the endangered Asiatic Elephants and Tigers, the National park is home to 400 bird species, 70 reptile species, and more than 1500 species of bamboo, wild fruits, and flowers. The park is a natural rainforest sustaining biodiverse region, and is one of the wettest regions of Thailand, receiving the highest rainfall all through the year. One of the highlights at Khao Sok is the Cheow Larn Lake, with floating cabins, bungalows and huts, and visitors can stay overnight soaking up the serene beauty of nature.
At Khao Sok National Park, visitors get to indulge in adventure filled outdoor activities, like elephant watching, 3-day jungle trekking, bamboo rafting, stay at the floating bungalows, elephant safari, getaway at their treetop resort, river kayaking, hiking, and the night safari. Best time to visit Khao Sok is from November – April (dry season), and from May – October (wet season), and visitors typically opt for the 2 day/1 night tour at the park, and the busiest time of the year is the summer.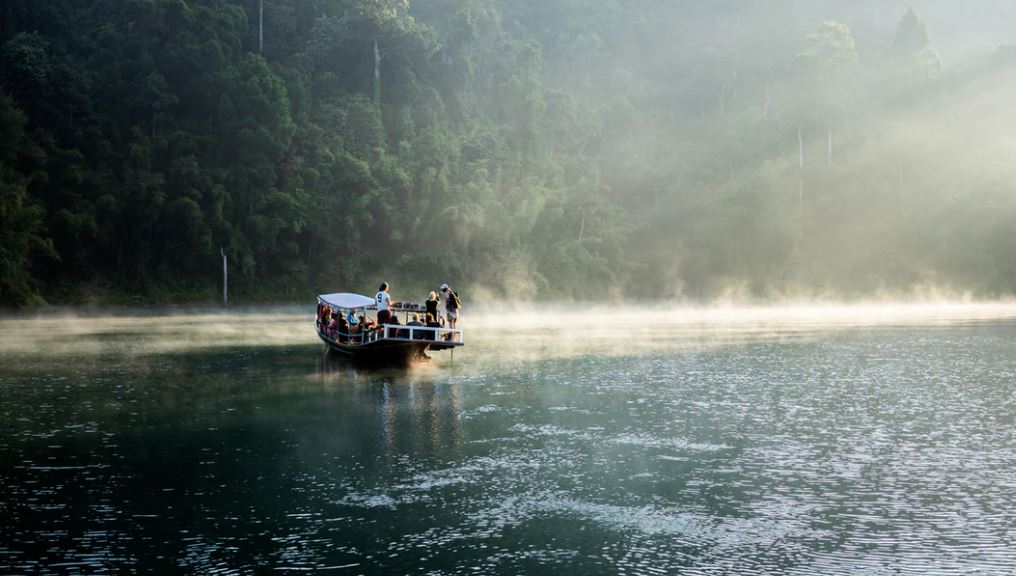 Open all year round, the Khao Sok National Park operates every day from 8:00pm – 5:00pm, and visitors need to book in advance for the peak season, to take advantage of the rates and accommodation. Tour packages on offer are the 4-day adventure (elephant hills nature safari), the 3-day adventure (elephant hills jungle lake safari), and the 2-day adventure (elephant hills rainforest safari). There are recommended tours at the park with day/night schedules, which includes accommodation, meals, outdoor activities, sightseeing, things to do, and safari rides. 
The entrance fee for local residents is 40 THB for adults and 20 THB for children, and for international visitors, 300 THB for adults and 150 THB for children. A 4-day safari ride costs around 24,535 THB for adults, and 12,540 THB for children and 100% prepayment is necessary for confirmed reservations. Cancellations charges apply, and visitors must have a personal travel insurance for their stay at the Khao Sok National Park.