Find below customer service details of Kerala State Road Transport Corporation. Besides contact details, the page also offers a brief overview of the bus operator.
Head Office
Transport Bhavan,
Eastern Fort, Trivandrum,
Kerala 695023
Support
Phone: 0471-2463799
Phone: 0471-2471011
Phone: 0471-4018866 (online)
Email: [email protected] (ebooking support)
_____
About Kerala State Road Transport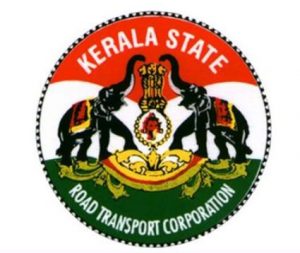 The Kerala State Road Transport Corporation which is popular by its abbreviation KSRTC is the public transport operator of the southern state of Kerala, India. Founded in 1938, the KSRTC is operated by the Government of Kerala and has its headquarters at Trivandrum. The intercity and interstate bus services rake in monthly revenue of close to Rs 200 crore or more. Currently, KSRTC has a fleet of more than 6,200 buses that transport about 3.2 million passengers each day. The fleet includes even buses of Volvo and Scania.
KSRTC routes are distributed by three zones – South, Central and North. The routes include key cities such as Trivandrum, Kollam, Pathanamthitta, Alappuzha, Kottayam, Idukki, Ernakulam, Thrissur, Palakkad, Kozhikkode, Wayanad, Kannur and Kasargod, among others. A large number of passengers can be seen boarding from the 28 depots that KSRTC has across the state. Besides regular buses within the state, KSRTC operates frequent buses to Karnataka, Tamil Nadu and Andhra Pradesh.
The fare varies according to the destination and bus type. Passengers can choose between the bus types – Garuda Maharaja, Garuda King Class, Garuda Sanchari, Super Deluxe Air Bux, Minnal, Sabari Air Bus, Super Express Air Bus, Super Fast Passenger, Sandeshavahini, Fast Passenger, Limited Stop Fast Passenger, Rajdhani Point to Point, Ordinary, Town to Town (TT), Limited Stop Ordinary, and AC/Non-AC Floor Bus. The Garuda Maharaja service runs on premium Scania coaches. You will find reclining seats with footrests, television, blankets and water bottles.
Bus passengers can visit the website to see the route network or plan journey. The directory section on the website has contact details of depots and key bus terminals. Passengers can book tickets online by choosing the origin/destination and date of travel. A registration is required for passengers to search and book tickets. Payment can be made using net banking, debit or credit card. Upon confirmation, you will get an email and SMS confirmation with details. Users can login to their account any time to cancel their reservation. If cancelled up to 24 hours before departure, there will be a cancellation fee of 25% of basic fare. And if cancelled within 24 hours to one hour before departure, you will be paying a fee of 50% of fare. For complaints or queries on payment, cancellation, refund, lost luggage, or others, reach the KSRTC support.