Contact Kalyan Junction: Find below customer service details of Kalyan Junction, Mumbai, including phone and email. Besides contact details, the page also offers a brief overview of the railway station.
Address
Kalyan Building, 421301,
PB Marg, Grant Road East,
Bharat Nagar, Grant Road,
Mumbai 400007
Directions: Google Maps
Support
Phone: 139 or 0251-2317181
Email: [email protected] (IRCTC support)
______
About Kalyan Junction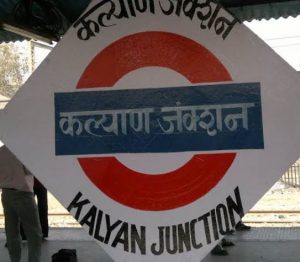 Kalyan Junction is a busy railway station in Mumbai, India, for suburban travel as well as for long distance trains. One of the most crowded stations in the Mumbai Metropolitan Region (MMR), Kalyan Junction has 8 platforms and serves more than 400,000 passengers each day. Part of Central Railways zone, the station's major lines consist of Central Line, Howrah-Nagpur-Mumbai line, Howrah-Allahabad-Mumbai line, Mumbai-Chennai line, Bhusawal-Kalyan and Mumbai Dadar–Solapur. Kalyan Junction, which goes by the station code KYN, is one of the five busiest railway stations in India. It has computerised ticketing counters, food stalls, waiting rooms and parking facility.
Popular trains connecting through or having its origin at the station include Ltt Karaikal Exp, Mumbai Garibrat, Jan Shatabdi Exp, Deccan Express, Sinhagad Exp, Mahalaxi Express, Coimbatore Express, Konark Express, Mumbai Mail, Chennai Mail, Sharavathi Express, Mumbai Express, Tulsi Express, Pune Bhuj Express, Rajkot Express, Amravati Exp, Chennai Express, Kolkata Mail, Hatia Express, Ltt Nagpur Special,, Cstm Bsb Special, Nzm Pune Special, Cstm Howrah Spl, Hwh Cstm Special, Pune Jaipur Exp, Cstm Latur Express, to name a few. Tickets can be purchased at the reservation counter or online through Irctc portal. You can also visit the Indian Railways website to see timetable and know a train's origin, destination and operating days. You can track status of train real time. For those who have purchased tickets through Irctc, you can view or cancel the same by signing into your account. For complaints or queries on tickets, cancellation, refund, PNR status, lost and found items, security, or others, reach the Kalyan Junction station support.