Contact Kalyan Jewellers: Find below customer service details of Kalyan Jewellers, including phone and email. Besides contact details, the page also offers a brief overview of the company.
Head Office
TC 32 / 204 / 2,
Sitaram Mill Road,
Punkunnam, Thrissur – 680 002
Customer Service
Phone: 1800 4257333
Phone: +91 22 49769715
Phone: +971 429 57 633 (UAE)
Phone: +965 2 22 87 633 (Kuwait)
Email: [email protected]
Email: [email protected]
_____
About Kalyan Jewellers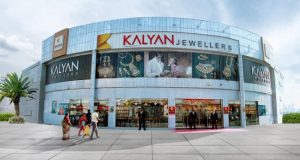 With a small capital, T.S Kalyanaraman started his first jewellery shop in 1993 in Thrissur, Kerala, India. Over the years the Kalyan Group named after its founder, grew the business to become the largest jewellery store chain in India. The brand boasts of about 100 showrooms and makes a revenue of about $1.3 billion.
A history of 109 years in the jewellery business is no small feat. The background and expertise has helped it introduce the most unique and exquisite jewellery designs and patterns. The catalog includes the most exceptional quality of diamond, platinum and gold jewellery with a wide variety of precious stones like pearls, diamond, yellow sapphire gemstones, pukhraj stone, topaz, emerald and ruby.
Kalyan Jewellers specializes in making jewellery such as engagement rings, chains, bracelets and bridal collections. The brand also go as far as making hand crafted children jewellery which are deeply rooted in Indian traditions and customs. Several brands such as the Anokhi, Candere, Mudhra, Nimah, Rang, Tejasvi, Vedha, Glo, Laya and Apoorva are part of the Kalyan Jewellers efforts at diversity. The fantastic thing about this is that each brand creates a specific jewel collection to suit different occasions and personalities. The wild and free personality goes with the Anokhi uncut diamonds that are left raw, uncut and unpolished while the Glo dancing diamond with its suspended diamond that shake at every slight movement are for the attention seekers.
No collection is ever complete without something for the brides. Kalyan Jewellers has succeeded in putting glowing smiles to the faces of beautiful brides with their Muhurat collection. With intricate handicraft, the Muhurat is crafted according to the different wedding customs and traditions of the different parts of India.
With an ever increasing network spread across India and the Middle East, Kalyan Jewellers are never beyond your reach. To find a store in your locality visit the Store Locator online. The stores are located in every state in India, but with different corporate offices in Dubai, Kuwait, Qatar and Oman. You can also shop online. Every purchase comes with BIS HALLMARK, IGI and SGL certifications. Purchases online can be made using Visa, MasterCard, Net Banking and Cash on Delivery. Shoppers enjoy a 30 day return policy. Products you can shop online include solitaire rings, engagement rings, jhumkas, studs, drops, , pendants, gemstones, bracelets and necklaces.
Exquisite jewelleries can be yours too with the My Kalyan Mini Stores outlets. These are retails stores that give you complete education on the gold industry just in case you don't know much about it. My Kalyan offers enrolment in gold and diamond purchase plans, enrolment in gold insurance plans, education and guidance of customers on their wedding purchases, booking of gold for protection against inflation, gift vouchers sales and many more. My Kalyan stocks a wide variety of affordable traditional and modern diamond jewelleries ranging from Rs. 5000 to Rs. 15000, with pure quality and certified diamonds and gold. For more information or queries on store locations, payment, cancellation, certifications, career, or others, reach the Kalyan Jewellers support.