Contact Jalan: Find below customer service details of Jalan.net, including phone and email. Besides contact details, the page also offers a brief overview of the hotel booking portal.
Head Office
Recruit Lifestyle Co Ltd
1-9-2 Marunouchi,
Chiyoda-ku, Tokyo
Phone: +81-3-6835-1000
Customer Service
Phone: 0120-15-5971
Email: nil
_______
About Jalan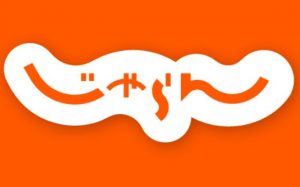 Jalan is a popular hotel booking website serving travellers in Japan since the year 2000. The website, operated by Recruit Lifestyle Co Ltd, facilitates quick and convenient booking of a range of accommodation nationwide. There are more than 20,000 participating establishments listed on the platform. You can book hotels by Jalan's own top recommendations or according to ranking based on reviews by other travellers. Not just hotels, you can also search and book ryokans (traditional Japanese inn)for reasonable rates. One of the leading travel portals in the country, Jalan also publishes recommendations of activities, restaurants and related services.
You can search online by popular regions, or using the map to narrow down on locations in a specific area. Popular cities where you can find a hotel, villa or inn include Tokyo, Kyoto, Nikko, Osaka, Hiroshima, Nagoya, Okinawa, Fukuoka, Hakone, Narita and Sapporo. On the booking engine online you can input the destination and check-in dates to see the list of hotels available during your travel. The search results will show all the accommodation types to help you choose the one matching your budget. There are hostels for economical travellers and premium rooms for couples and business travellers. Filter options by room type, bed type, meal or amenities.
On the property page, you can read the description along with the highlights. Know the number of guests that can be accommodated in a room, and whether the room comes with a meal or WiFi facility. While some rooms can be reserved without a credit card, other properties you need to make a confirmation through a deposit. Most properties accept payment by Visa, MasterCard, JCB or American Express cards. Do read the check-in and check-out policies to avoid any last minute glitches.
Note that deposit rates and cancellation policies vary by accommodation facility. You can login to your account to view and manage all booking. When cancelling, you can see if it is still within the period and if modification is possible. You can also make a cancellation by calling the customer support. There might be a cancellation fee applicable. These details are revealed on the booking confirmation page.