Contact Jabra: Find below customer service details of Jabra in the US, including phone and email. Besides contact details, the page also offers a brief overview of the audio and communications company.
Head Office
GN Group
Lautrupbjerg 7
2750 Ballerup
Denmark
Phone: +45 45 75 00 00
Email: [email protected]
Customer Service
Phone: 800-327-2230 (US)
Email: [email protected]
Other Support
Phone: + 61 1800 636 086 (Australia)
Phone: +55 11 4801-5111 (Brazil)
Phone: +49 8031 26510 (Germany)
Phone: +39 02 5832 8253 (Italy)
Phone: +31 76 515 04 28 (Netherlands)
Phone: +7 (499) 705 6162 (Russia)
Phone: +65 6390 3600 (Singapore)
______
About Jabra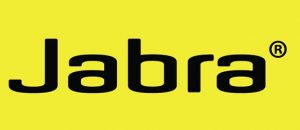 Jabra is a developer and manufacturer of corded and wireless headsets. Founded in 1983, the business and consumer electronics company operates from headquarters at Copenhagen, Denmark. Jabra develops and markets headphones, headsets and speakerphones for a range of purposes, including office communication, sports, fitness and personal use. Part of GN Group, Jabra products are sold through a large network of distributors around the world. The brand takes pride in having introduced the first ultra noise-cancelling microphone, the world's first Bluetooth headset and the world's first sports headphones with integrated heart rate monitor.
Shoppers can locate a business partner or retailer on the website to try and buy any Jabra headset. Also explore the Jabra catalog on the website. You can shop online through the country-specific Jabra estores. Shopping can be done by keyword or through the categories. Popular models you will find include Jabra Speak 810, Jabra Engage 75, Jabra Motion, Jabra Evolve 80, VXI Reveal Pro Office Jabra Evolve 75, Jabra Speak 710, Jabra Motion UC, Elite Sport, Evolve 65 Stereo, Elite 65e, Jabra Stealth UC, Jabra Speak 510, VXI Passport, VXi Tria, Jabra Freeway, Jabra Steel, Jabra Eclipse, Jabra Speak 410, Jabra Halo Free, Jabra Extreme 2, Sport Pace, Talk 55, Jabra Tour, Jabra Step wireless, Elite 25e, Jabra Mini, Jabra Boost, Jabra Talk 35, Jabra Drive, Jabra Style, Jabra Vega, Jabra Classic, Jabra Sport Coach, among others.
Purchases online can be made using major credit cards. The cancellation and return policies vary according to region. Navigate to the FAQ or help section for details on the same. In the US, Jabra offers a 30 day return policy. You also have standard and expedited shipping. If you need to download software or app for the headset you just bought, you can head to the Downloads section. Also get support for specific Jabra products. There are a number of resources and troubleshooting tips in the Support section. Register your product to keep track of purchase, repair and warranty. When approaching the service center for repair or replacement, carry with you the original purchase slips and warranty documents. For more information or queries on store locations, cancellation, warranty, technical support, or others, reach the Jabra support.