Find below customer service details of Itarsi Junction, Madhya Pradesh, including phone and email. Besides contact details, the page also offers a brief overview of the railway station.
Address
Foot Over Bridge,
Venkatesh Colony, Itarsi,
Madhya Pradesh 461122
Support
Phone: 139
Phone: 1800-111-139
Email: [email protected] (IRCTC support)
______
About Itarsi Junction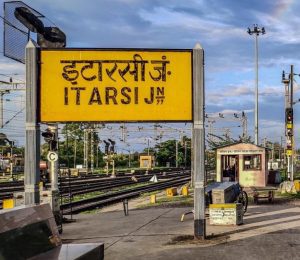 Itarsi Junction is one of India's ten most busiest railway stations. Located in Hoshangabad, Madhya Pradesh, Itarsi Junction is well connected with Bhopal, Gwalior and Indore. The station comes under the West Central Railways Zone and Bhopal Railway Division. Itarsi Junction, with station code ET, boasts of 8 platforms and 11 railway tracks. The two major lines consist of Howrah-Allahabad-Mumbai and Delhi-Chennai line.
More than 380 trains pass through Itarsi Junction each day. The 8th busiest railway station offer commuters computerized reservation counters, food stalls, waiting lounges and parking facility. To know the schedule of trains, you can visit the Indian Railways website and keep track of trains originating or passing through the station. The schedule shows the name of train, along with the number of stops, operating days and arrival/departure time.
Popular trains with arrival and departure at Itarsi include Nagpur-Indore Exp, Kamayani Exp, Jhelum Exp, Yesvantpur-Gorakhpur Exp, Kongu SF Express, Sahkhand Express, Goa Express, Himsagar Exp, Patalkot Exp, Chhattisgarh Exp, Gorakhpur-Mumbai LTT Exp, Itarsi-Satna Passenger, Andaman Exp, Kanpur Central-Kacheguda Superfast, Thirukkural Exp, Pushpak Express, Karnataka Exp, Tamil Nadu Exp, Lucknow-Yesvanput SF Express, Gorakhpur-Pune Exp, New Delhi-Puducherry SF Express, Ernakulam-Patna Exp, Lucknow-Pune SF Exp, Punjab Mail, Mumbai LTT-Guwahati Exp, Mysuru-Varanasi Exp, Hbj Janshatabdi, Bangalore Special, Nizamudin Express, Hwh Mumbai Mail, to name a few.
To search and book a ticket for a train stopping at Itarsi, you can visit the IRCTC website. On the IRCTC portal you can reserve a seat online by paying through debit/credit card or net banking. Registered users can also view and manage their tickets by signing into account. If you want to track PNR status, you can put input reference number and get details of same.