Find below customer service details of IRDAI, India, including phone and email. Besides contact details, the page also offers a brief overview of the insurance regulatory body.
Head Office
Survery No. 115/1, Financial District
Nanakramguda, Gachibowli,
Hyderabad 500032
Phone: +91-40-20204000
Email: [email protected]
Customer Service
Phone: 1800 4254 732 or 155255
Email: [email protected]
______
About IRDAI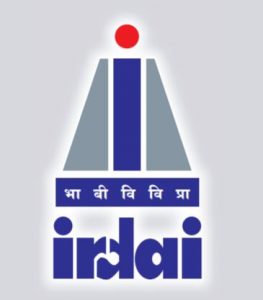 IRDAI, which is short for Insurance Regulatory and Development Authority of India, is an Indian regulatory body that was created with an aim to protect and promote the insurance industry in India. The 10-member body, appointed by the Government of India, is comprised of a chairman, five full-time and four part-time members. Established in the year 2000, the IRDAI has its headquarters at Hyderabad, Telangana. According to the mission statement on the website, the agency works to protect the interest of and secure fair treatment to policyholders, ensure speedy settlement of genuine claims and take action when standards are inadequate.
The IRDAI Act 1999 specifies the roles and duties of the statutory body. The list calls for the regulation of fees, terms and conditions, overseeing of premium rates, investment of funds, specifying code of conduct for surveyors and loss assessors, among others. You can read the complete list of duties on the official website. As of 2019, there are 70 insurers operating in India, out of which 24 are life insurers and 27 being general insurers. Note that neither IRDAI or its representatives sell any insurance or financial products. It also does not invest premiums or issue bonuses.
Insurance holders however can approach the IRDAI for grievance redressal or escalating complaints. In 2010, IRDAI launched the Integrated Grievance Management System (IGMS) for the same. Through IGMS, policy holders can register a complaint on a wide range of concerns. Complaints can be non-receipt of policy bond, non-revival of lapsed policies, transfer of policy, wrong plan and term allotted, cancellation of policy, alterations, nomination or non-payment of claim. The grievance redress monitoring tool is to be used by policy holders only after they have approached the insurance company first.
When registering a complaint through IGMS, do keep all the relevant documents to give accurate information on the form. You will be asked for the name of the insurer, contact details and policy number. After a complaint has been raised, the same will also be received by the respective insurance company. And the complaints and resolutions can be tracked real-time. IRDAI recommends customers to escalate complaints only after waiting for insurer to respond, mostly within 15 days. For the uninitiated, the Government of India also created the Insurance Ombudsman for the quick disposal of grievances. It can be in respect to rejection of claims, delay in settlement or any disputes with regard to premium paid.
Complainants can approach the Insurance Ombudsman within 1 year for value of claim not exceeding Rs 20 lakh. The Insurance Ombudsman's offices are currently spread across 17 cities, including Ahmedabad, Bhopal, Bhubaneshwar, Chandigarh, Chennai, Delhi, Guwahati, Hyderabad, Kolkata, Kochi, Lucknow and Mumbai. Complaints to Ombudsman has to be made in writing. According to IRDAI website, "insurance companies are required to honor the awards passed by an Insurance Ombudsman within three months". If not happy with the resolution, policy holders are free to approach other venues. For complaints or queries on registration, complaint process, forms, refund, or others, reach the IRDAI support.