Contact Iran Air: Find below customer service details of Iran Air, including phone and email. Besides contact details, the page also offers a brief overview of the airline.
Head Office
Iran Air,
Mehrabad Airport,
Tehran 13185, Iran
Customer Service
Phone: +98 21 46625949
Phone: +98 21 46624491-2
Phone: +98 21 46624231-33
Email: [email protected]
Email: [email protected]
______
About Iran Air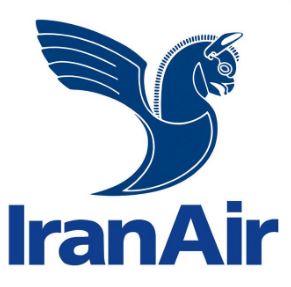 Iran Air is the national carrier of Iran, operating from its headquarters at Mehrabad Airport, Tehran. The airline was founded as Iranian Airways Company in 1944. It has its main hub at Tehran Mehrabad International Airport and Tehran Imam Khomeini International Airport. Iran Air has codeshare agreements with Aeroflot, Austrian Airlines, Azerbaijan Airlines, Lufthansa and Turkish Airlines. Fliers can visit the website to see the flight schedule or status of existing flights. For all the frequent travellers, the airline offers the SkyGift loyalty programme. There are three tiers available – Blue, Silver and Gold. Members of the frequent flier programme can earn points on flights and hotels. The points can redeemed for new flight booking or shopping.
Also known as Homa, the airline with a fleet of 35 aircraft connects to close to 70 destinations. The network includes the cities Vienna, Paris, Cologne, Frankfurt, Hamburg, Mumbai, Baghdad, Milan, Rome, Kuwait, Beirut, Amsterdam, Karachi, Doha, Moscow, Jeddah, Medina, Stockholm, Istanbul, Dubai and London. Within Iran, the airlines operates flights to and fro Abadan, Arak, Ardabil, Bandar Abbas, Birjand, Chabahar, Dezful, Gorgan, Iranshahr, Isfahan, Kerman, Kermanshah, Khoy, Kish, Lamerd, Lar, Masshad, Noshahr, Parsabad, Qeshm, Ramsar, Rasht, Sarj, Shiraz, Tabriz, Tehran and Yazd.
Fliers can search for an available flight by inputting the origin and destination on the website's search tool. While the website does facilitate booking of tickets online using debit/credit card, it does not offer the option of web check-in. Fliers can check-in for flights at the airport counter. Most flights have the option of Economy Class and Homa Class booking. As for fare classes, you have O, M, Q, V, C and J. Those travelling in O, M and Q classes can carry up to 20kg free check-in baggage. Other classes enjoy more baggage allowance. On international flights, economy class passengers are allowed 20kg check-in baggage, while Home class passengers can carry up to 40kg check-in baggage. The cabin baggage restrictions start with 5kg to up to 7kg, depending on the class. Do check your ticket or browse the website for more details. Those with additional baggage will have to pay extra baggage fees at the airport counter. For queries on booking, cancellation, refund, lost baggage, frequent flier programme, or others, reach the Iran Air support.