Find below customer service details of Invisalign, US. Besides contact details, the page also offers a brief overview of the transparent dental aligner.
Head Office
Align Technology, Inc
2820 Orchard Parkway
San Jose, California 95134
United States
Phone: 408-470-1000
Support
Phone: 1-888-822-5446
Phone: 1-888-822-5446 (iTero customers)
Email: [email protected] (general)
_____
About Invisalign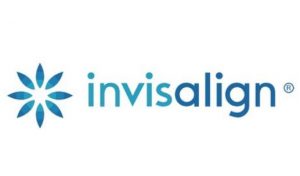 Invisalign is a popular clear alternative to braces for orthodontic correction. The technique that uses clear plastic arch aligners to straighten teeth is the brainchild of Stanford student Zia Chishti. First introduced in 1997, Invisalign's invisible and removable aligners are customised with the aid of technology and doctor's expertise. The state-of-the-art printing process first begins with a doctor capturing an accurate 3D image of patient's teeth using iTero Element scanner. Then the aligners are trimmed to match with the patient's gumline. The clear aligners are made of a patented thermoplastic material called SmartTrack. The SmartTrack material is based on 8 years of research and development. Invisalign treatment can fix an overbite, underbite, crossbite, gap teeth, crowded teeth or baby teeth cases. The custom-made aligners are sold in over 100 countries. The company sells products directly to customers, orthodontists, prosthodontists and general practitioner dentists. More than 7.5 million have benefited from the Invisalign System worldwide.
The company is headquartered at San Jose, California and employs more than 14,000, many in manufacturing and operations. There are also regional headquarters at Switzerland, Netherlands, Singapore and Brazil. The aligners are designed and manufactured by the parent company Align Technology (listed on the Nasdaq stock market). More than 628 million aligners were shipped from the manufacturing facilities located in Juarez, Mexico, and Ziyang, China. Invisalign, which posted record revenue of $2.3bn in 2019, offers a range of treatment options with the use of proprietary software for treatment visualization. Current clear aligner offerings include Invisalign Comprehensive, Invisalign Assist, Invisalign First Phase I/Phase2, Invisalign Express 10, Express 5, Express Package, Lite Package and Invisalign Go. The solutions are designed for different treatment processes and age groups. Invisalign First is designed to treat a wide range of teeth straightening issues among children. The Phase 1 treatment is apt for children between age 6 to 10.
To get started, find an Invisalign provider nearest to your location by using the Find a Doctor tool on the website. You can locate one by zip, city or state and proceed to schedule an appointment for consultation. There is also the Smile Assessment tool to instantly show the right Invisalign treatment. Smartphone users can access the SmileView tool on the Invisalign app. Through the app you can also learn about treatment, book an appointment and receive reminders/notifications. As for cost, it varies according to treatment. Apparently many dental insurance plans cover Invisalign treatment. There are also monthly payment plans so the treat can be affordable. Existing customers can head to the Invisalign estore to purchase retainer cases, aligner cleaning products and apparel. For complaints or queries on doctor locations, payment, cancellation, refund, or others, reach the Invisalign support.