Contact InterRent: Find below customer service details of InterRent, including phone and email. Besides contact details, the page also offers a brief overview of the car rental company.
Head Office
Europcar International
Bâtiment OP
2 rue Rene Caudron
France
Customer Service
Phone: +44 207 862 17 32 (UK)
Phone: +34 918 340 262 (Spain)
Phone: +351 211 451 381 (Portugal)
Phone: +33 180 202 262 (France)
Phone: +49 203 34 85 130 (Germany)
Phone: +39 0 645 22 95 45 (Italy)
Phone: +9714 3481635 (Abu Dhabi)
Phone: +40 374 004 057 (Romania)
Phone: +372 605 8031 (Estonia)
Phone: +9714 3481635 (Dubai)
Phone: 070 227 007 (Belgium)
Email: [email protected] (UK support)
_____
About InterRent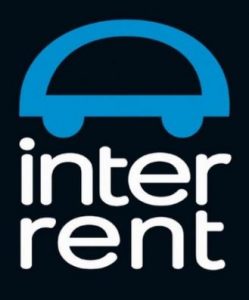 InterRent is a low cost car rental company operating as a subsidiary of Europcar. Founded in 2014, InterRent is a new entrant focused on affordable pricing and quick onboarding. Currently, travellers can rent a car in more than 40 countries through InterRent's network. There are a number of vehicle options to choose from and customers even enjoy flexible cancellation. InterRent also recently started the Key'n Go service, allowing travellers to collect the keys without waiting at long lines. There are no safety deposits and it comes with roadside assistance, full fuel and insurance. To use the service, confirm a booking online and visit one of the Key'n Go locations where you can scan the code that was sent to your mobile or enter the booking confirmation to collect the car keys.
To rent a car, visit the official website and choose the origin/destination and dates. The active locations include Austria, Belgium, France, Germany, Greece, Italy, Lithuania, Morocco, Oman, Poland, Portugal, Qatar, Romania, Spain, Turkey, UAE and the UK. Before booking, look for discounts and offers that is available for certain cities, thereby helping you save. InterRent claims it has more than 300 rental car locations that are strategically located across airport and main hubs.
When booking a vehicle, you can choose a preferred model from the fleet. The current fleet includes sedans, hatchbacks, SUV, minivans and 9-seater vehicles. They also come in diesel, petrol and LPG variants. The booking page will show you details of the number of bags you can carry, passengers that will fit in and whether the vehicle is automatic or manual. The terms and conditions page has key details one needs to know before renting a car with InterRent.
The minimum age to drive depends on the pick up country. You can pay for your rental online using major debit and credit cards. Note that fuel is not included in the rental rate you pre-pay. All vehicles must be returned to the pickup office. For certain locations, InterRent does offer the option to drop off at any another location. All rental also will have a deposit. That however depends on the pick up country. The deposit amount is refunded at the return of vehicle. With regard to cancellation, users can cancel reservation for free until 2 hours before the departure time. Changes to your reservation can be made by signing into your account or speaking to customer support. Browse the FAQ section of the website for frequently asked questions on booking, payment, cancellation, refund and insurance.