Contact Infinitus: Find below customer service details of Infinitus, including phone and email. Besides contact details, the page also offers a brief overview of the company.
Head Office
17/F, Infinitus Center,
12 Zhujiang West Road,
Pearl River New City,
Tianhe District,
Guangzhou, China
Customer Service
Phone: 8620 3816 8888 (China)
Email: [email protected]
Email: [email protected]
Other Support
Phone: 852 2661 1900 (Hong Kong)
Phone: 886 22703 8222 (Taiwan)
Phone: 603 8079 1828 (Malaysia)
_____
About Infinitus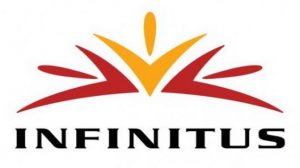 Combining the traditional herbal remedies of China with research and development and technology, Infinitus Company Ltd is spreading health to millions of users. Under the umbrella of the century old Lee Kum Kee Group and LKK Health Products Group, based out of Hong Kong, Infinitus specializes in the production and sale of Chinese herbal health products. It has companies in China, Hong Kong and Malaysia and since inception in 1992, has spread its presence to thirty-six branches over two dozen service centers and almost 5000 stores selling only Infinitus products in Mainland China alone. Infinitus has two sprawling production centers – one in Xinhui, Guangdong and the other more recent one in Yingkou, Liaoning. Infinitus products are wholly made from locally sourced herbal raw material and helps customers to lead a healthy life. The LKKHPG group has made a name in Mainland China and is now spreading its sway over the rest of the world.
Infinitus imbibes the brand positioning of "Unleash the power from within" and the brand proposition "Yes I can", and helps people find health and become strong from within. No wonder Infinitus has within a short time, become one of China's most valuable brands and has crossed a yearly business of USD 3.1 billion. Infinitus as a brand and its parent company LKKHPG has won many awards and recognitions for customer service, outstanding corporate social responsibility and anti – drug philanthropism. The strength of Infinitus products lie in the stringent quality control checks and regimen that each product has to go through before it is ready to face the store rack.
All Infinitus products are based on herbal ingredients and natural plant extracts and do not contain harmful chemicals. The natural herbs help to stimulate the body's innate immunity and resistance so that all healing takes place from within and organs set out on a process of self- recovery and repair. Since all Infinitus products are of herbal base they are safe and very efficient. The top selling products of Infinitus are health tonics, Gest- aid plus, collagen drink, Blueberry drink, Infinitus Dried Tangerine Peel Pu'er Tea, Beautrio Intensive Repairing Essence and Beautrio Whitening Moisturizing Series. Infinitus products double up as beauty and health solutions and provide users with long lasting solutions to health and beauty problems. For more information or queries on store locations, online shopping, career, or others, reach the Infinitus support.